Jerry Jones: Youthful Cowboys looking at 'uphill climb' but Garrett not off hook just yet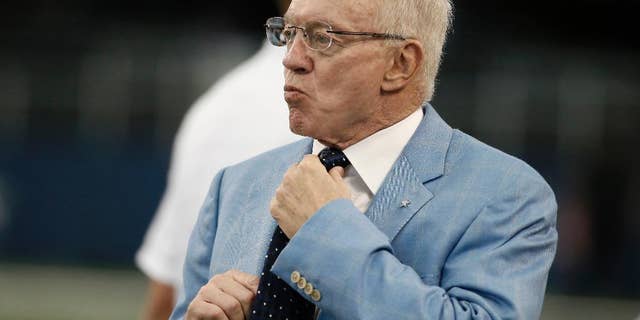 IRVING, Texas – Jerry Jones opened training camp with stories about how young his Dallas Cowboys were. He told a few thousand fans at the kickoff luncheon that many of those players faced an "uphill climb."
Not exactly Super Bowl talk from an eternally optimistic owner who has made such preseason predictions a few times.
The Cowboys have 34-year-old quarterback Tony Romo coming off back surgery, and Rolando McClain possibly starting at middle linebacker just a few months after deciding to retire. Not to mention a defensive line lacking star — and possibly pass-rushing — power.
Jones says there are "some real odds here" heading into Sunday's opener against San Francisco. And he's still not ready to commit to coach Jason Garrett beyond this season.
___
Online:
AP NFL website: www.pro32.ap.org and www.twitter.com/AP_NFL