Jerry Jones jabs Redskins owner Daniel Snyder for his dance moves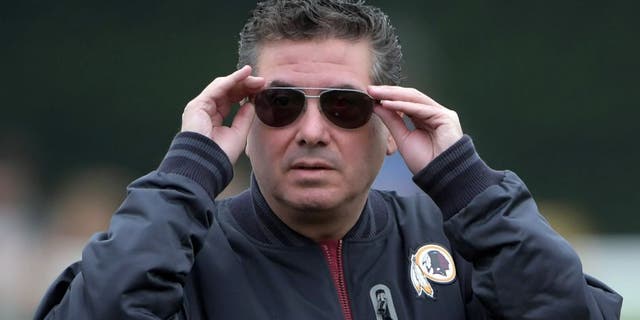 On Sunday night, Washington Redskins owner Daniel Snyder saw his dance moves go viral, and not in a good way. He was spotted dancing in his suite, bobbing up and down to House of Pain's "Jump Around." He was obviously excited that his Redskins were beating the Packers at home, but he also could have left a bit to the imagination.
Jerry Jones is hoping to limit Snyder's dancing on Thursday when the Cowboys take on the Redskins, and would take great pride in doing so.
"Well I'll tell you this, nothing makes it any sweeter than to cut Synder's dancing down," Jones said on NFL Network's "Good Morning Football" Wednesday. "I understand he's doing a little boogie-ing up in that box."
A friendly jab by Jones, to say the least, but there's no question he wants his Cowboys to beat the Redskins -- and beat them badly. He would like to do the same against Dallas' other NFC East rivals, whom they'll face in the coming weeks.
"But I'll tell you this, that Philadelphia Eagle game is a big game too. And there's nothing like going to New York, New York and getting some of that," Jones said. "They've handed us a few disappointing moments too, but that NFC East -- we're so proud to be a part of it."
Needless to say, the NFC East should have a spectacular finish with all four teams vying for a playoff spot. Oh, how things have changed since 2015.