Jeff Gordon floored by having Bristol name grandstand after him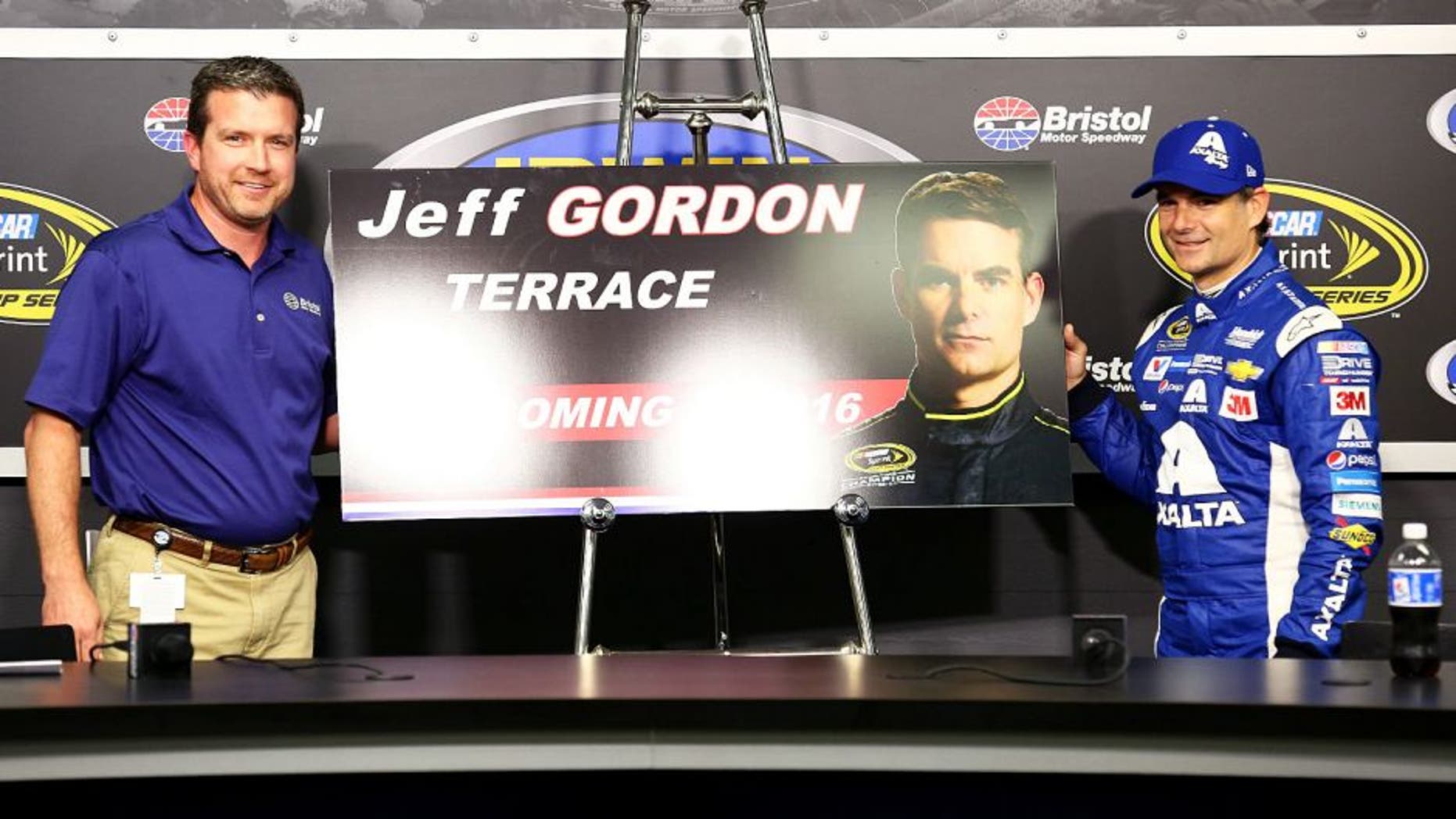 Jeff Gordon may be retiring as a driver at the end of this 2015 season, but his name will live on at Bristol Motor Speedway in 2016 -- and beyond.
That's because Jerry Caldwell, the general manager at BMS, announced on Friday that the track is named a grandstand section after the retiring driver beginning next season. It will be called "Jeff Gordon Terrace," and will be located on the backstretch.
"Truly we have a legend among us here ... Jeff Gordon deserves to have a grandstand named after him," Caldwell said in making the announcement at a news conference also attended by Gordon.
Gordon said he was floored by the honor.
"That means the world to me," Gordon said. "This place is awesome. I love coming here. I've enjoyed competing here, but this is one of those tracks that it brings the fan out in all of us. For you to honor me this way means so much to me. I get to enjoy this honor for years to come. I'm very proud of that. I'm proud of what I've accomplished here and can't thank you enough."
Gordon was asked how great of an experience it would be for him to see his own "terrace" upon his return to the track next spring as a broadcaster for FOX Sports on their telecast of the next NASCAR Sprint Cup Series race at Bristol.
"For years, I've been a part of this sport where I go to different tracks. Bristol certainly being one of the highlights; and you see a driver's name on that grandstand, and you only hope that one day that you've maybe done something significant enough to earn that. And you just did that for me, here today," Gordon said. "And (track owner) Bruton (Smith) and all the folks here at Bristol, that means the world to me. So, thank you very much. I did the XFINITY race with FOX here earlier in the year, and this was a fun one to do. So I'm looking forward to doing 500 laps around this place with DW (Darrell Waltrip) and Mike (Joy) up in the booth next year."