Jeb Burton running retro Ward Burton scheme at Darlington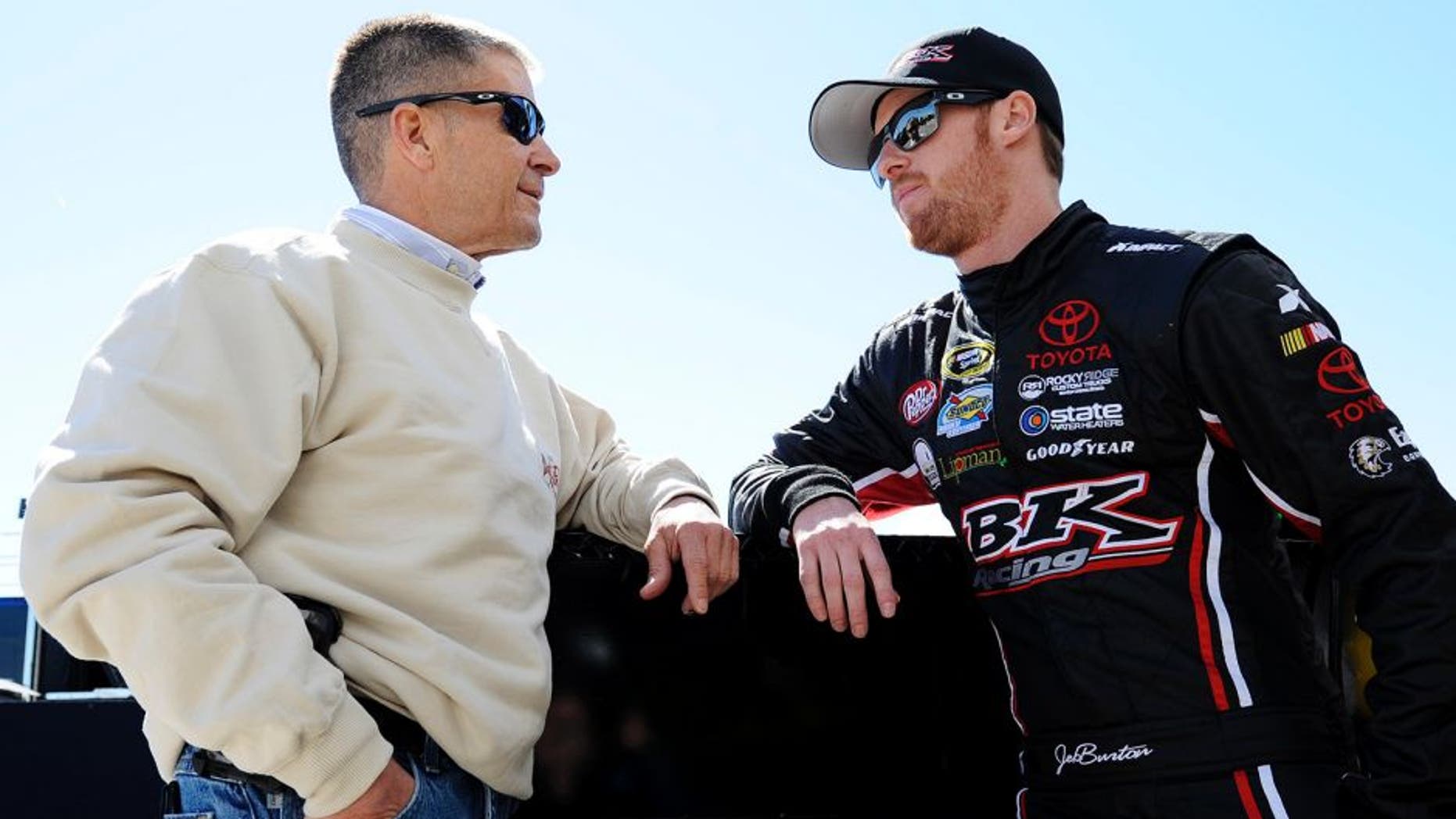 Jeb Burton didn't have to look far for inspiration.
On Tuesday, BK Racing announced that Burton's throwback paint scheme for Darlington Raceway will be a tribute to his father, 2002 Daytona 500 winner Ward Burton. Take a look.
Dad is a fan.
Other drivers have also been revealing what retro paint scheme they'll be running for the special throwback weekend:
Clint Bowyer: No. 15 5-Hour Energy Toyota Camry
Kurt Busch: No. 41 Haas Automation Chevrolet SS
Landon Cassill: No. 40 Snap Fitness Chevrolet SS
Austin Dillon: No. 3 Chevrolet SS
Dale Earnhardt Jr.: No. 88 Valvoline Chevrolet SS
Chase Elliott: No. 25 NAPA AUTO PARTS Chevrolet SS
Denny Hamlin: No. 11 Sport Clips Toyota Camry
Kevin Harvick: No. 4 Budweiser Chevrolet SS
Ryan Newman: No. 31 Caterpillar Chevrolet SS
Danica Patrick: No. 10 GoDaddy Chevrolet SS
Ricky Stenhouse Jr.: No. 17 Cargill Ford Fusion
Tony Stewart: No. 14 Bass Pro Shops/Mobil 1 Chevrolet SS