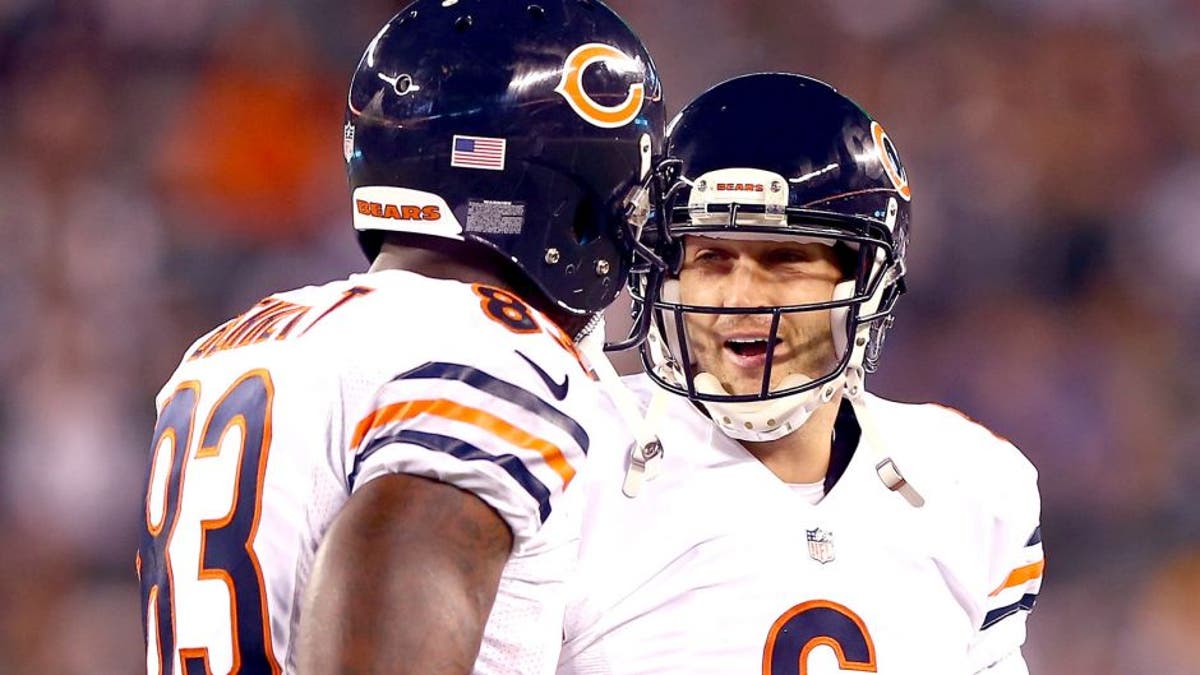 Although it was less than a decade ago, the year 2006 might as well be another lifetime ago in the fast-paced world of the NFL.
That was the year Chicago Bears quarterback Jay Cutler was drafted. A lot about the league -- particularly its players -- has changed since then, and the 32-year-old signal-caller sometimes has a hard time keeping up with the times.
"It's tough. It is tough," Cutler said, via ESPN's Jeff Dickerson. "I think kids have changed a lot since whenever I came in in 2006. It's a different animal. These kids with their phones. All the social media, everything they do. They were telling me that they play video games now and they have another screen where people watch them play video games. It's like, I don't understand that. They just watch you play the video game. They're like, 'Yeah, it's awesome.' I don't know anything about this."
The popular social-networking site Twitter was founded the same year Cutler was drafted, yet he remains one of the league's few big-name players without a handle. Personal announcements, like the gender of his unborn baby, have been made on an Instagram account run by his wife, Kristin Cavallari.
Given his lack of veteran savvy when it comes to social media, it's safe to assume Cutler's not sending explicit Snapchats from the Bears' locker room.
(h/t ESPN)