Jared Allen trade: What it means for the Bears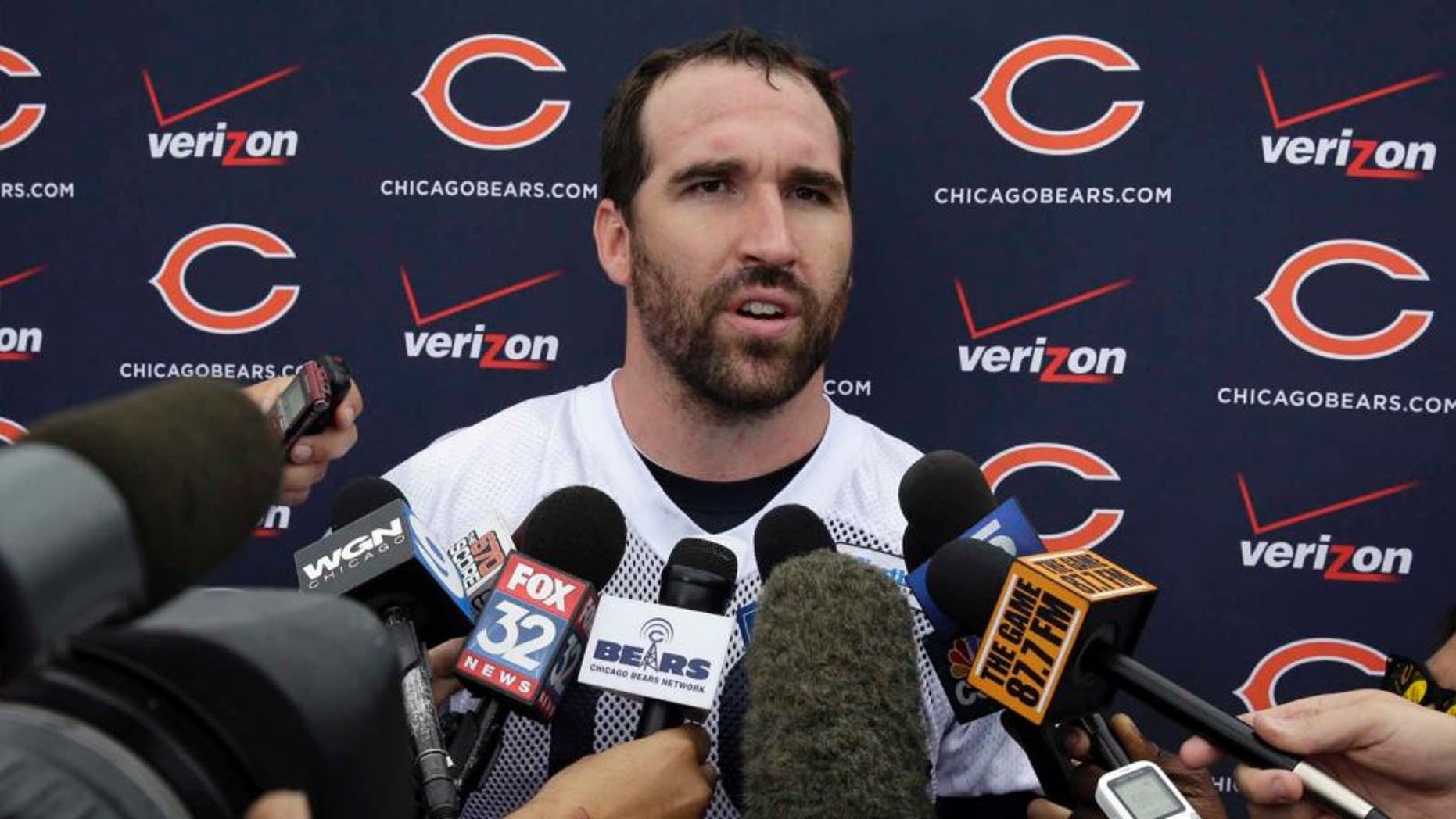 The Chicago Bears have traded Jared Allen to the Carolina Panthers. FOX Sports' Jay Glazer was the first to report the news and the Bears confirmed Glazer's report shortly thereafter. The head-turning trade sends an All-Pro pass-rusher across the conference, from an 0-3 NFC North team to a 3-0 NFC South squad. From Chicago to Charlotte, Allen's 12th NFL season has changed drastically and in a flash.
Here's what the Jared Allen trade means for the Bears:
1. They pick up a draft pick and shed a bad contract
The Bears got a sixth-round draft pick from the Panthers for Allen, according to Glazer's report. Chicago's new regime inherited Allen's contract from the Phil Emery era, and there's still two more years left on the deal (2016: $8.5 million, 2017: $8 million). Although the Bears gave Allen $11.5 million in the form of a roster bonus back in March, general manager Ryan Pace will gladly dump the remainder of his contract on Carolina and take the 2016 draft pick.
2. They free up the rotation for better-fitting pass-rushers
Bears defensive coordinator Vic Fangio installed a 3-4 defense this offseason. After playing his entire career as a 4-3 defensive end, Allen had to switch to outside linebacker this spring in order to fit Fangio's scheme. It was never a proper fit, and the 33-year-old struggled with the transition. Chicago's Pernell McPhee and Jarvis Jenkins each had two sacks against the Seattle Seahawks in Week 3, while Allen mustered just one tackle on 30 defensive snaps, per ESPN's Jeff Dickerson.
3. They lose a veteran leader on defense
The Bears are winless through three games, and chances to make the playoffs this year are not good. Head coach John Fox may already know this season is a wash. Chicago is probably willing to part ways with Allen, who's résumé is worthy of the Hall of Fame, because he's not going to be part of the team's long-term future. With this perspective in mind, it's easy to see why the Bears would sacrifice his leadership in order to bolster their arsenal of picks in next year's draft.