Jansen thinks critics of Dodgers bullpen don't understand baseball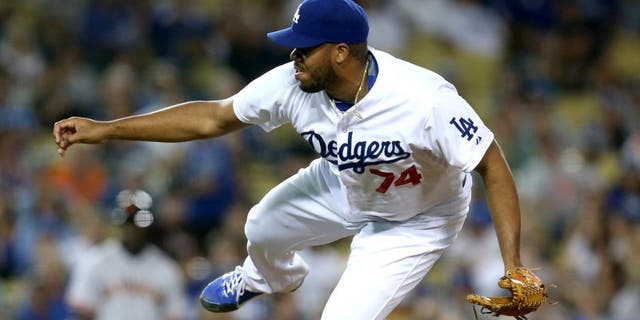 The Los Angeles Dodgers bullpen has been inconsistent for the duration of the 2015 season, but in light of the recent success the relievers have had, closer Kenley Jansen has some stern words for critics of the bullpen.
"People just, I'm sorry, talk s--- about us," Jansen said, per ESPN. "They just don't understand this game sometimes. You can ask the hitters. They're going to go through bad streaks. You're going to go through bad streaks. Since the beginning, I told everybody that I like this bullpen. The guys that we have are pretty special."
After the bullpen repeatedly blew leads on the Dodgers' recent road trip, it has settled down and helped the team pull off close wins over the past two weeks.
In fact, as ESPN notes, the Dodgers bullpen holds a 0.66 ERA with 27 strikeouts against 10 walks in 27 1/3 innings over the team's past eight games, including wins of one-run margins over the past two days against the San Francisco Giants.
Their record during those eight games?
Seven-and-one.
"It's like anything else, it's just momentum," manager Don Mattingly said of the bullpen's recent success. "Guys have been getting outs and you want guys to hopefully catch fire out there and for guys to get some confidence."