James White finally got a Super Bowl truck, but not from Tom Brady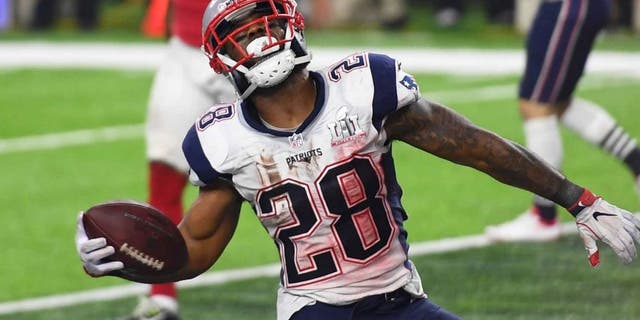 NEWYou can now listen to Fox News articles!
Tom Brady was deservingly named Super Bowl MVP on Sunday night for his historic performance against the Falcons. He set several records in what was arguably his most triumphant performance in the big game, so it was no surprise that he was named MVP.
However, he thought James White was actually deserving of the gift that came along with winning the award. Brady said he was probably going to give the MVP truck to White for his three-touchdown, 14-reception game. Unfortunately, that wasn't possible.
Super Bowl MVPs don't receive trucks anymore, as was the case last year with Von Miller. So, because White wasn't gifted a new car by the NFL, Conan O'Brien and Ford did the honors.
It's not that Brady didn't want to give White a truck -- he gave Malcolm Butler his two years ago -- it's that the NFL doesn't do that anymore.
A Super Bowl ring is obviously great, but a brand new Ford truck makes the win even sweeter.