James Harden admits he asked Kobe Bryant for help to end the season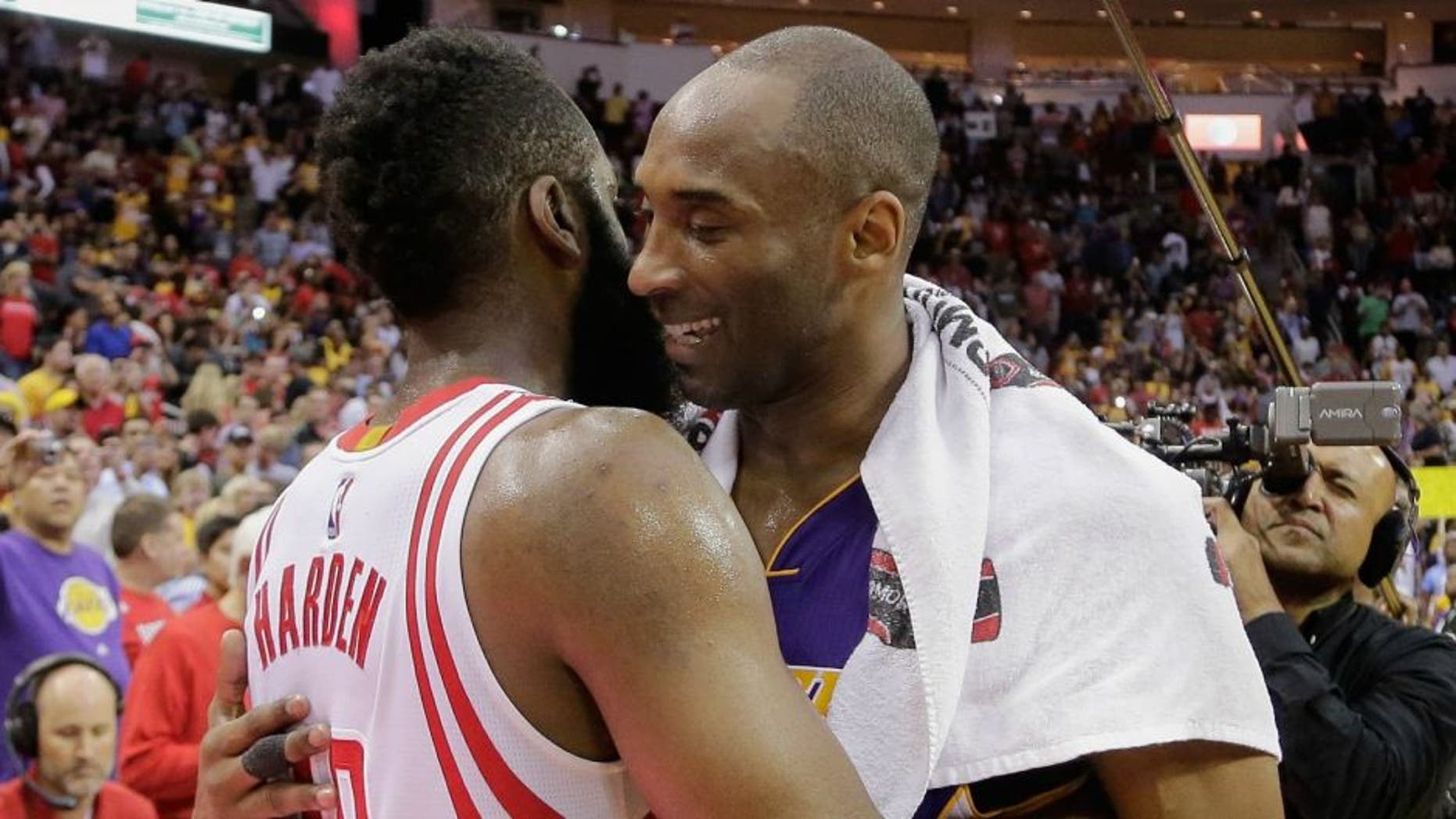 The Rockets picked up a much-needed win on Sunday, defeating the Lakers 130-110, and keeping their small playoff hopes alive for another day.
After the game, James Harden was asked about what he and Kobe Bryant discussed after the victory, and Harden confessed that he asked the 20-year legend for help:
Harden and the Rockets better not get their hopes up.
The Lakers and Jazz have played three times already this season, with Utah winning by 12, 17 and 48 points. As such, Utah will be the heavy favorites to win in Bryant's final game ever, so the battle for the No. 8 seed will likely be determined before then.
The Jazz have one other game -- vs. Dallas, who is also fighting to the make the playoffs -- while the Rockets visit Minnesota and then finish the season hosting Sacramento. The Rockets (39-41) hold the tiebreaker over the Jazz (40-40), given their superior conference record (the season series is tied 2-2), but need to finish one game ahead of them because of their current difference in record.