Jaguars WR Hurns misses practices again, expects to play vs. Ravens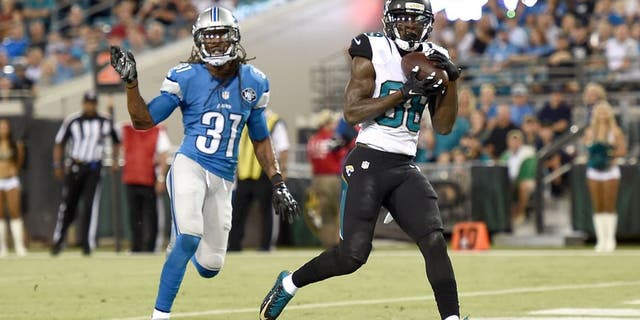 JACKSONVILLE, Fla. (AP) -- Jaguars receiver Allen Hurns missed his second straight day of practice Thursday, but still expects to play at Baltimore.
Hurns, who has 36 catches for 635 yards and six touchdowns this season, sprained his left foot in last week's loss at the New York Jets. Hurns set a franchise record by catching a touchdown pass in his sixth consecutive games.
But he missed practice Wednesday and Thursday in hopes of getting healthy. Hurns has played through ankle and thigh injuries earlier this season.
Coach Gus Bradley says, "Ideally you'd like to have him practice, but he's shown over the past couple of weeks that we can do this and he comes out and performs at a high level. ... The good thing about him is he really studies, he prepares and he's really involved."