Jaguars owner optimistic about QB Bortles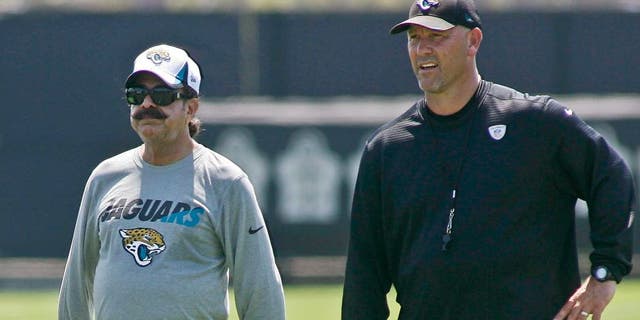 NEWYou can now listen to Fox News articles!
Jacksonville Jaguars owner Shad Kahn is optimistic about his team's future heading into the start of the regular season, and big reason why is quarterback Blake Borltes..
Khan said the Jaguars believe they have a player they can build around as they look to better last season's 3-13 finish. Bortles, the third overall pick in the 2014 draft, has shown improvement over his rookie campaign during the preseason.
"Probably the most important thing a team can have is quarterback play, and we see something that can sustain us," Khan said, per the team's official website.
The owner also cited the a better-performing offensive line as another reason for optimism. A year after surrendering 71 sacks, the Jacksonville line has added Jermey Parnell at right tackle, with Stefen Wisniewski taking over at center. The addition of former Buffalo Bills head coach Doug Marrone as offensive line coach has paid dividends as well.
"We have great talent in coaching as well as now on the field," Khan said.
While the Jaguars have won just seven games over the past two seasons, Khan said he's convinced the team is trending in the right direction.
"I think (you evaluate by asking) are we better than two years ago?" Khan said. "I think unquestionably we're better than we were two years ago."
(h/t Jacksonville Jaguars)