Jaguars expecting Allen Robinson to step up with Julius Thomas out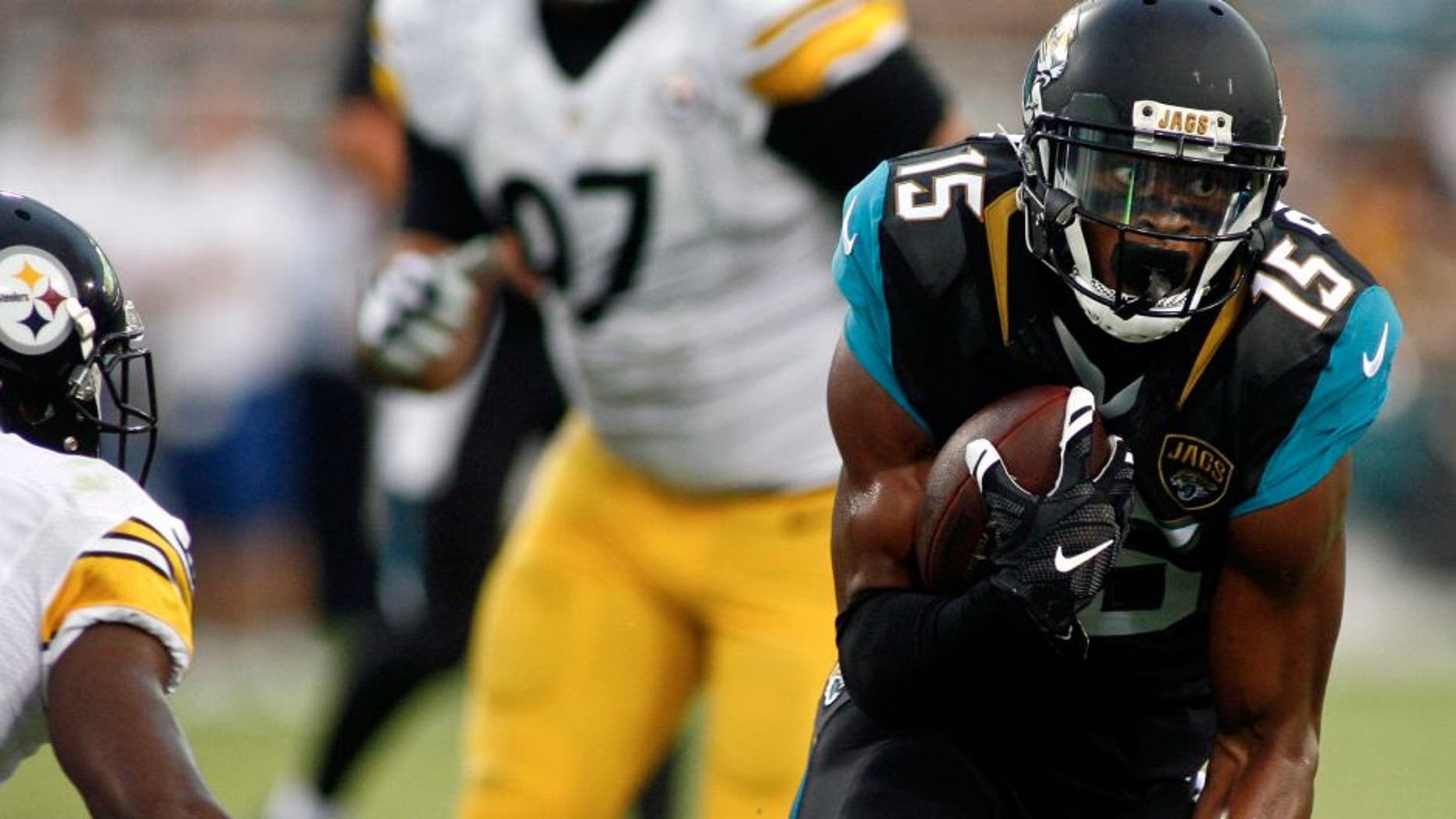 After a promising rookie season, the Jacksonville Jaguars are looking for more from wide receiver Allen Robinson, especially since the team will be without tight end Julius Thomas for at least the first few weeks of the season.
Robinson, who caught 49 passes for 548 yards in 10 games last season before suffering a season-ending foot injury, is being counted on to help fill the void left by the absence of Thomas. The Pro Bowl tight end is recovery from hand surgery.
"Allen is going to be huge for us, but especially with Julius out," Jacksonville quarterback Blake Bortles said, per the Florida Times-Union. "He's going to have to pick up some slack in the red zone. Obviously, he'll get more targets."
A second-round pick in 2014, Robinson downplayed any difference in his approach with Thomas out.
"Julius' injury doesn't change much for me," Robinson said. "I still have to go out there and make some plays for my team. I can't think about it too much. We have a great receiving corps and a great group of tight ends, so it's the same for me."
Robinson, who missed the final six games of last season, spent time in the offseason working out with Bortles.
"It jumpstarted us to get back on the same page," Bortles said. "We missed some time at the end of last year, so it got us back on the same page and built chemistry. Then, in camp we built on that."'
The 61st overall pick in 2014, Robinson caught seven passes for 103 yards in the preseason. The Jaguars hope it's a preview of things to come.
"Allen Robinson's done a nice job," Jaguars head coach Gus Bradley said. "What we've seen in practice alone, with the work he's done in preseason, excites us."
(h/t Florida Times-Union)