Jags looking for special teams contributors with final WR spots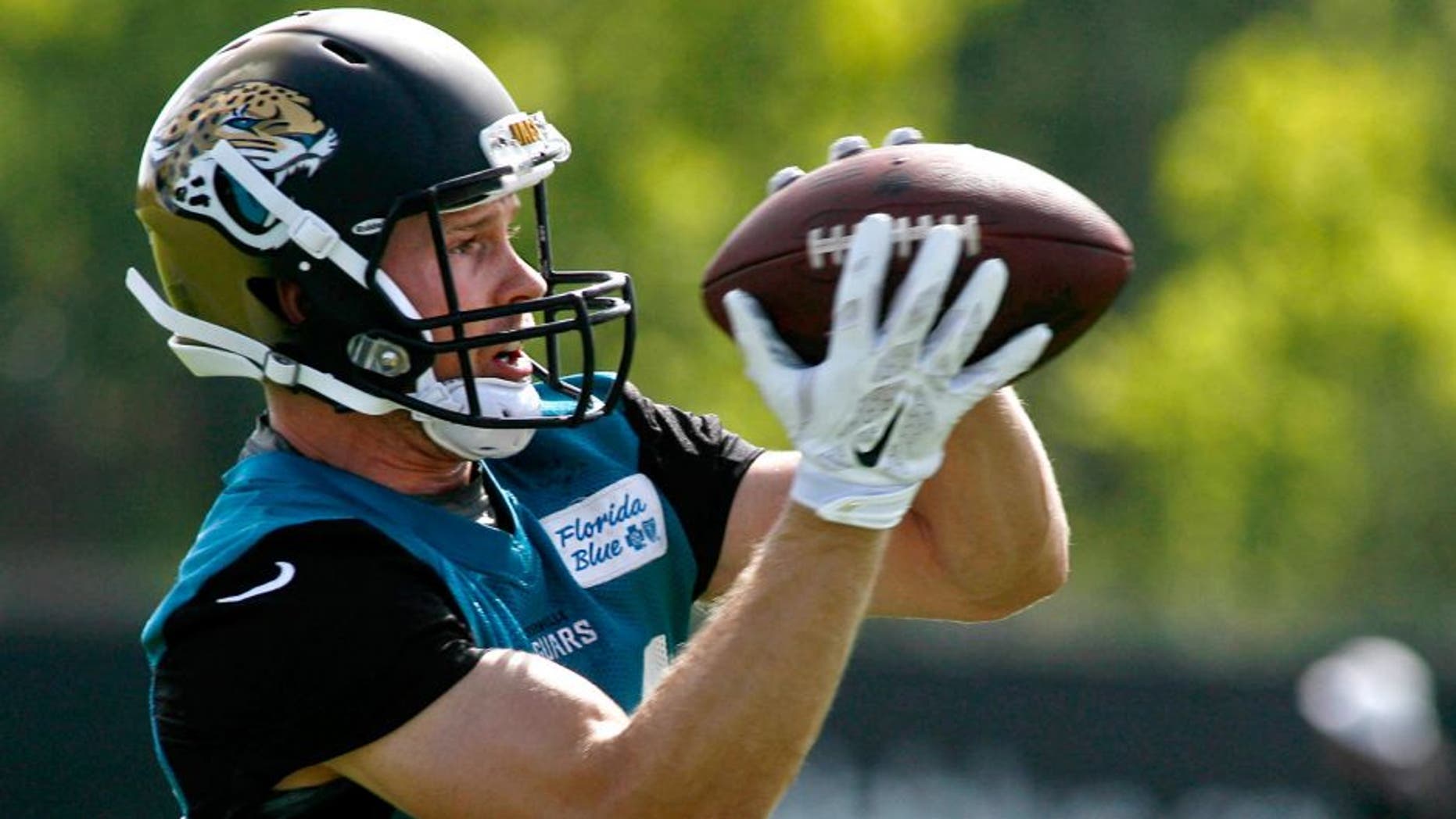 The Jacksonville Jaguars have a solid young trio of wide receivers in second-year players Allen Hurns, Allen Robinson and Marqise Lee.
While those three are locks to make the final 53-man roster, the other receiver spots are still up for grabs. Jaguars head coach Gus Bradley said the ability to contribute on special teams will go a long way towards determining the two or three other receivers the team takes into the regular season.
"Your fourth and fifth spot you're looking for guys that can play and are very important to special teams," Bradley said, via ESPN. "I would say you'd like to get it when it's all said and done that the fourth and fifth spot can take care of six core special teams. When you're looking at those spots I think there's a pretty heavy emphasis on what they can do as far as special teams."
Among the players competing for those final spots are a pair of 2014 draft picks in Rashad Greene and Neal Sterling, along with Tandon Doss, Arrelious Benn, Bryan Walters, Kasey Closs and Greg Jenkins.
Doss led the NFL in punt return average with the Baltimore Ravens in 2013, while Greene has experience returning punts from his days at Florida State. Walters has special teams experience from his time with the Seattle Seahawks as well.
Bradley also wants to see more of the 6-foot-2, 220 Benn, who hasn't played since 2013 due to injuries.
"(Benn) can tackle, and he can run down on kickoff, knows multiple positions and is intriguing," Bradley said. "We need to take a hard look at him.
"Tandon Doss is another bigger, stronger, physical guy. Let's see what he can do. How many core (special teams) can he be? Especially if Rashad Greene is a returner and that's it and that's what he does then the next guy, however it works out, would have to do four core (special teams)."
(h/t ESPN)
Photo credit: Phil Sears/USA TODAY Sports