J.T. Barrett throws touchdown pass in relief of Cardale Jones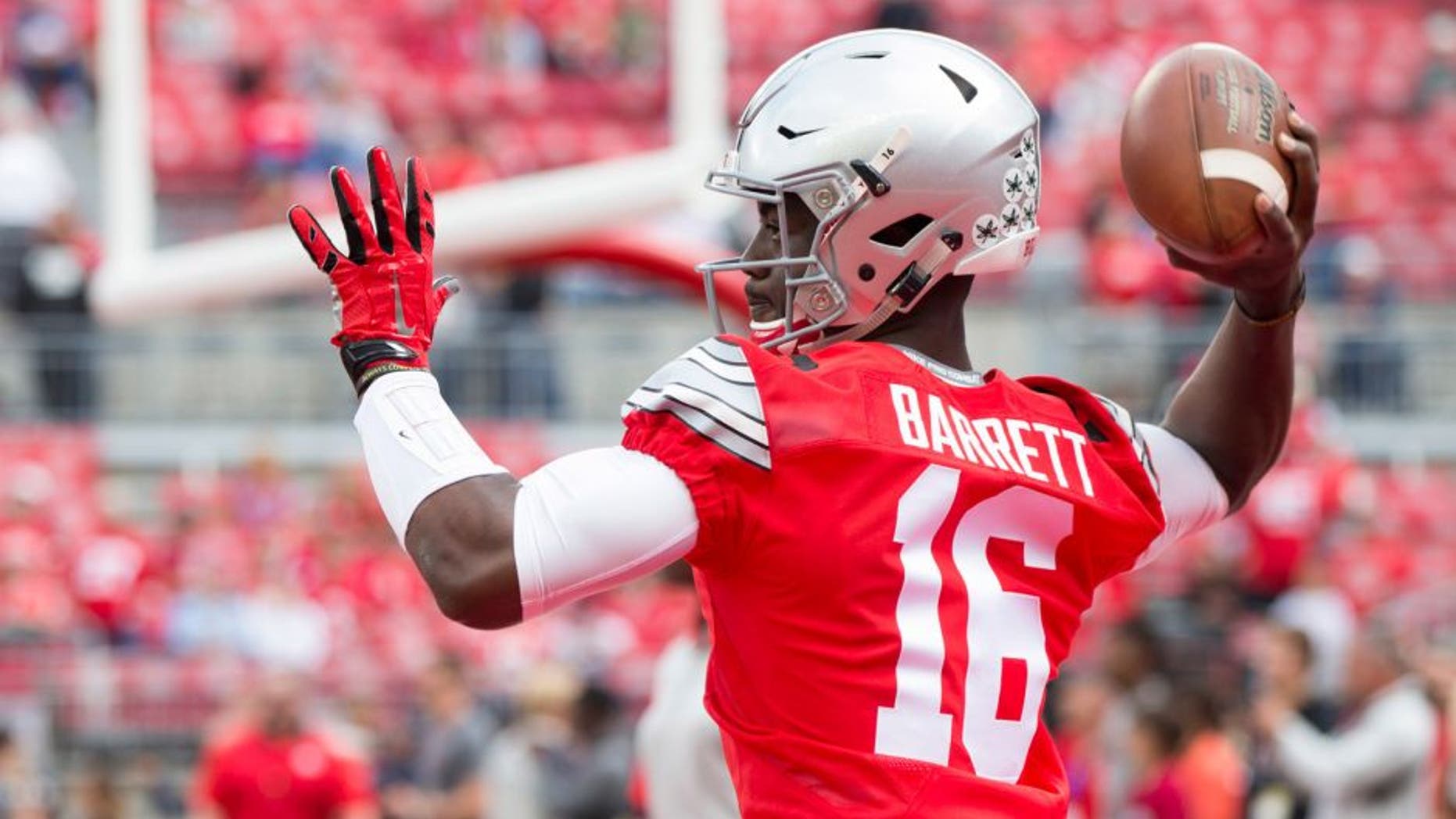 COLUMBUS, Ohio -- For the second week in a row, Ohio State came out flat offensively against a lesser opponent at home.
For the second week in a row, coach Urban Meyer chose to replace starting quarterback Cardale Jones with J.T. Barrett.
After a listless three-and-out on Barrett's first drive against Northern Illinois on Saturday, the Buckeyes took advantage of a 26-yard punt return by Jalin Marshall to drive for their first touchdown of the day.
Barrett started the drive with a 7-yard toss to Nick Vannett and finished it with a spectacular touchdown pass to Michael Thomas, who leapt away from a defender in the end zone and got one foot down for the score.
The ensuing PAT kick tied the game at 10 midway through the second quarter.
Jones was 4 for 9 for 36 yards and two interceptions in the first half when Meyer went to Barrett. The last pass Jones threw was picked off by a defender he did not appear to see and returned inside the OSU 20. That set up a Northern Illinois field goal.