J.J. Watt reportedly re-injures his back, could be done for the season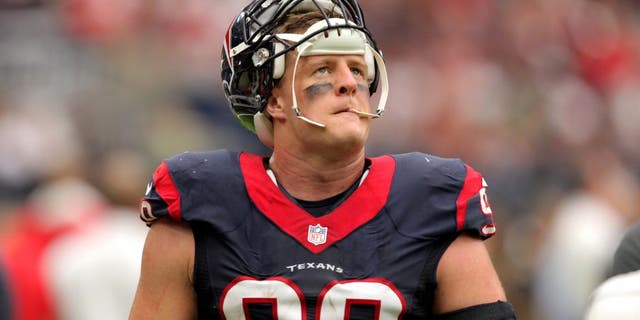 The Houston Texans might have seen the last of J.J. Watt on the field this season.
The reigning NFL Defensive Player of the Year reinjured his back and is expected to be out an extended period of time, possibly the rest of the season, according to multiple reports Tuesday.
The Texans reportedly will address the injury Wednesday and likely place him on the injured reserve list with the hope he can return.
Watt, a three-time Defensive Player of the Year, had surgery to repair a herniated disc over the summer, a procedure the team thought would force him to miss the start of the regular season.
Despite the surgery, Watt, who missed the entire preseason, has played in each of the Texans' first three games, but has not looked like his dominant self. He has eight tackles and 1 1/2 sacks this season.
The star defensive end has not missed a game in his Pro Bowl career. Watt had major surgery to repair five torn muscles in his core area in March.
Watt didn't practice Monday.