It's official: Kyle Busch clinches Chase spot at Darlington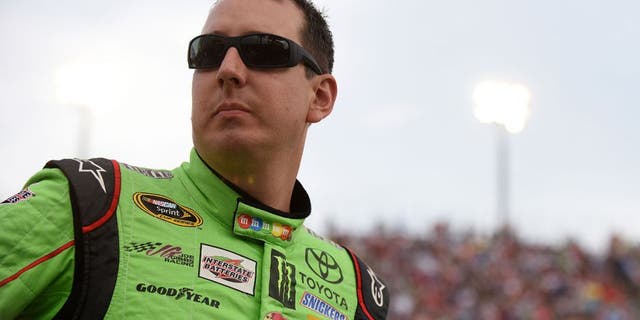 Nearly lost in the throwback hoopla this weekend at Darlington Raceway was one of the more remarkable stories of the season: With his seventh-place finish in the Bojangles' Southern 500, Kyle Busch officially clinched a spot in the Chase for the NASCAR Sprint Cup.
Busch, who drives for Joe Gibbs Racing, missed the first 11 races of the NASCAR Sprint Cup Season after suffering gruesome injuries to his right leg and left foot in a head-on crash into a concrete way in the season-opening NASCAR XFINITY Series race at Daytona International Speedway in February.
In order to make the Chase, Busch had to win at least one race and conclude the Sprint Cup season in the top 30 in points. The victories came quickly -- Busch won at the Sonoma road course in June and then took three races in a row in July -- but locking himself in the top 30 was harder, given that he missed 11 races.
After Darlington, though, Busch is officially in the Chase, regardless of where he finishes in Saturday night's Sprint Cup finale at Richmond International Raceway. And not only is Busch in the Chase his four race victories tie him with Jimmie Johnson for most in the series, so he is now the No. 2 Chase seed, with Johnson No. 1 because he's ahead of Busch in points. Both men will carry at least 12 bonus points into the Chase.
Still, like all racers who don't win, Busch wished he'd had a better finish at Darlington.
"We didn't have a seventh-place car tonight," Busch said. "It was frustrating for a while. I felt like we were going to finish 10th to 15th, and that's just all we had. It was frustrating to run like that, but that's all we needed. That's what we needed to do tonight."