Israeli company wants Argentina booted from World Cup over 'religious discrimination': report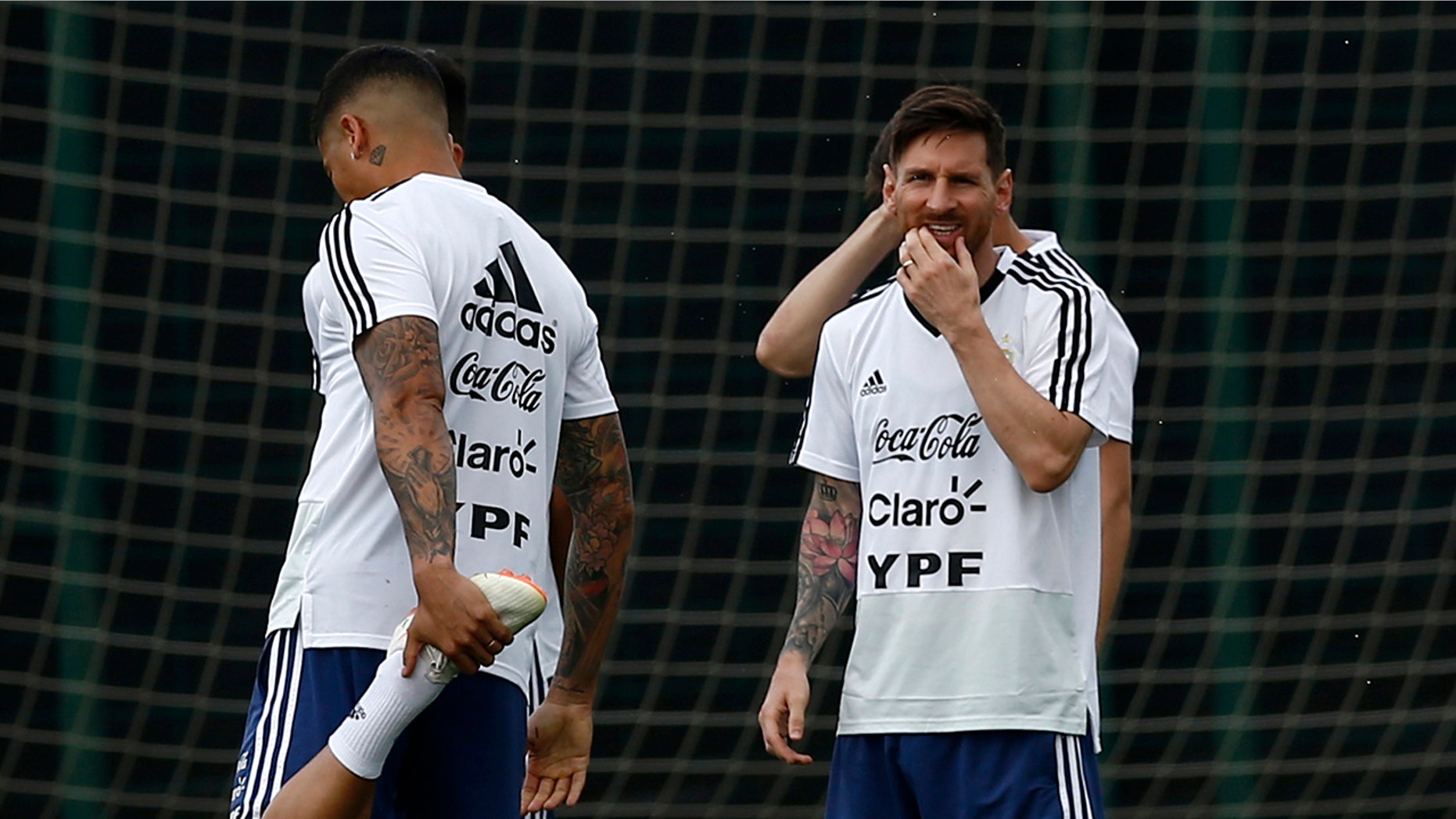 An Israeli production company upset with Argentina over their decision to cancel their World Cup warmup friendly against Israel will reportedly take their issues up with FIFA officials in Zurich.
Comtek Group, the company that was set to air the match between Israel and Argentina, was reportedly looking to meet with FIFA officials and claim "religious discrimination" to try and get Argentina tossed from the World Cup, according to TyC Sports Thursday.
2018 FIFA WORLD CUP: WATCH LIVE MATCHES STREAMING ON FOX SPORTS FROM JUNE 14 TO JULY 15
Comtek also claimed that it paid $2 million to the Argentine Football Association and sold 45,000 tickets for the match before the cancelation, according to Spain's Marca.
However, the company disputed these reports as "completely unfounded."
"At the moment, negotiations with Turnaus company, the Argentinian franchise of the friendship game, are being held regarding the compensation due to the cancellation of the game. It has made clear from the Argentinian team that they would be happy to set a new date for the friendly game in Israel immediately after the World Cup is over," the company said in a statement to Fox News.
2018 FIFA WORLD CUP: FULL MATCH SCHEDULE
"I feel deeply sorry the pressures that have been made on the Argentine team in the recent days and respect their decision not to come to Israel," Danny Ben Naim, the Comtek's CEO, said. "We are working together to coordinate a new game, and meanwhile I want to wish the Argentinian team a lot of success in the World Cup."

Argentina is considering San Marino, Malta, Moldova and Liechtenstein as possible replacements for Israel, FOX Sports Argentina reported.
Argentina sparked outrage earlier this week after abruptly canceling a World Cup warmup against Israel following pressure from pro-Palestinian groups.
WORLD CUP 2018 TEAMS TO WATCH, FROM GERMANY TO ICELAND
Israel was set to host Argentina at the sold out Teddy Kollek Stadium in Jerusalem on Saturday, which would see popular players like Lionel Messi and Sergio Aguero take the field as they prepare for the upcoming soccer tournament in Russia.
However, pro-Palestinian groups accused Messi and his teammates of caving to terrorism. A campaign against the team featured Argentina's jersey stained with red paint and threats to burn Messi posters.
Though Argentinian players looked to put the controversy behind them, the furor over the cancelation swept through Israel.
Israel Prime Minister Benjamin Netanyahu called Argentinian President Mauricio Macri to try and get the soccer team to reconsider their decision, according to The Times of Israel. However, Macri reportedly told Netanyahu that he had no control over the team's decision.
WORLD CUP MASCOTS THROUGH THE YEARS
"It's unfortunate the soccer knights of Argentina did not withstand the pressure of the Israeli-hating inciters, whose only goal is to harm our basic right to self-defense and bring about the destruction of Israel," said Defense Minister Avigdor Lieberman. "We will not yield before a pack of anti-Semitic terrorist supporters."
Israeli officials accused the nation's sports minister Miri Regev of politicizing the match by moving it from Haifa to Jerusalem and by trying to arrange a politicized photo op with Messi. Opposition leader Isaac Herzog called the snub a "spectacular own goal" by Revev.
Jibril Rajoub, the head of the Palestinian football association, had called on Arab fans to burn Messi posters if he participated in the match. He celebrated Argentina's move at a press conference by reading a fan's sign that said: "From Palestine, thank you Messi."
Argentina will begin its quest for a World Cup title against Iceland on June 16.
The Associated Press contributed to this report.