Irma has Florida's sports teams rescheduling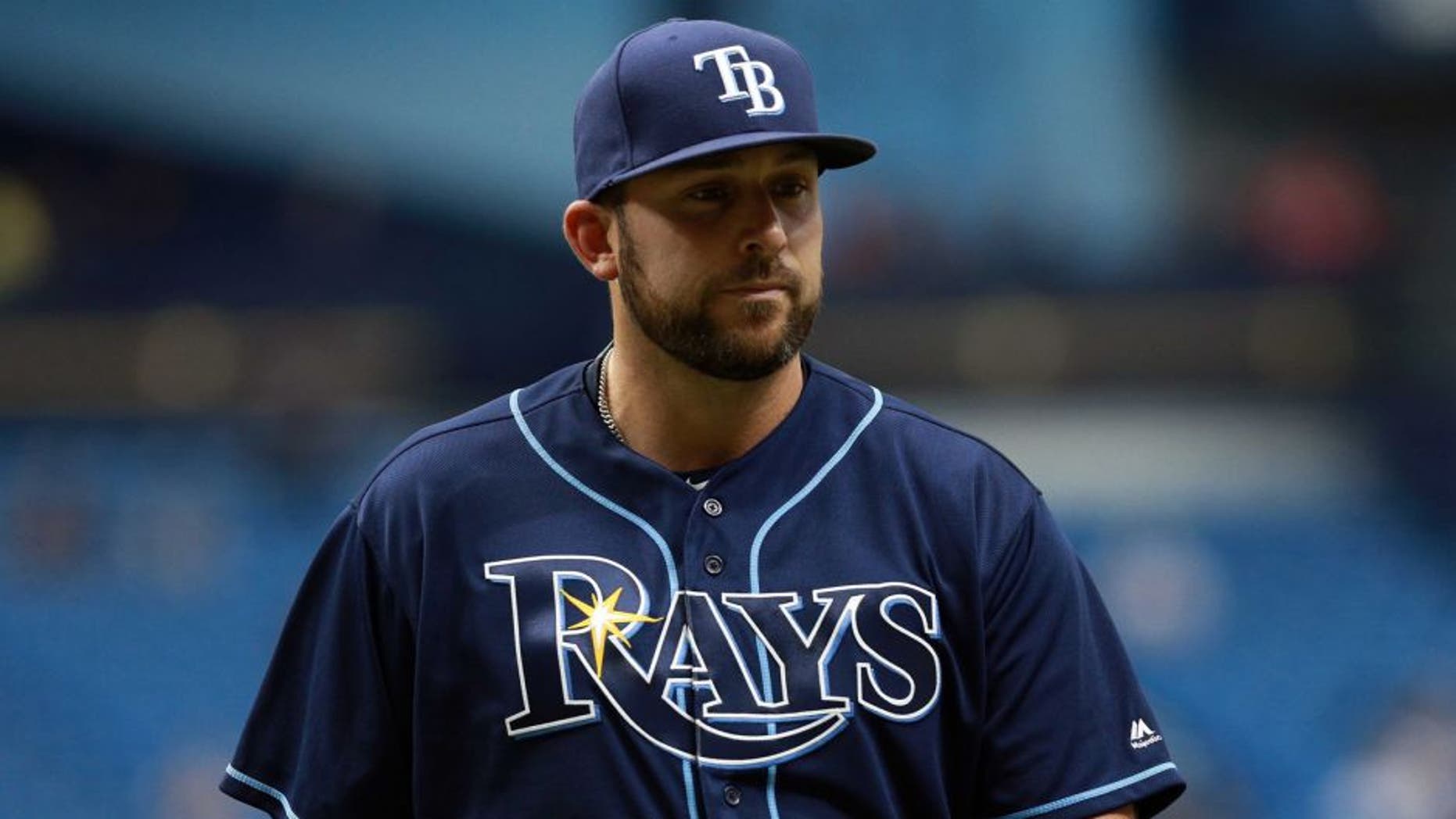 As Hurricane Irma bore down on Florida, the state's professional sports teams packed up and got out of town just like everyone else.
Baseball's Tampa Bay Rays, for example, moved their three-game home series against the New York Yankees out of Tropicana Field in St. Petersburg. Instead, the two clubs will play Monday through Wednesday at Citi Field in New York, home of the Mets.
The Rays are currently playing in Boston against the Red Sox, and although they won't have to make the long commute back to Florida right away, a big question is whether the Rays can remain focused on baseball while Irma strikes their home.
"I've watched Weather.com more than I have any advance report on the Red Sox or anything like that. There's a lot of concern," Manager Kevin Cash told the Tampa Bay Times. "It's going to be very eerie on Sunday, if it's projected to hit at that point, that we're in the middle of playing a ballgame. I'm not sure how people will deal with it, we'll find a way to deal with it. I think a lot of our thoughts will be back at home with our community."
The Miami Marlins, who are on the road until Thursday, might have to extend their trip depending on the amount of damage left behind from the storm, the Miami Herald reported.
With only 10 home games left in the season, the Marlins face the possibility of playing those games at a different location, perhaps in Milwaukee, if the massive storm causes too much damage to their stadium, Marlins Park.
NFL clubs reschedule
In the NFL, the Miami Dolphins season opener against the Tampa Bay Buccaneers has been postponed due to the extreme weather, and the team has decided to move its practices next week to California to prepare for a road game against the Los Angeles Chargers on Sept. 17.
The week 1 match-up against the Bucs will be moved to week 11, and be played Nov. 19.
The Jacksonville Jaguars are in Houston this weekend, taking on the Texans in their season-opener, and will remain there at least an extra day "in consideration for the safety of our players, coaches and staff."
The team will revisit travel plans Monday morning.
Houston recently suffered the wrath of Hurricane Harvey, with relief and recovery efforts still in their early stages. As of Friday, Texans star defensive end J.J. Watt had raised more than $30 million for Hurricane Harvey victims.
Although the path of Hurricane Irma is still anyone's guess, it is expected to affect a large portion of Florida, and Tampa Bay Bucs players weren't taking any chances. The team was headed out of town to escape Irma's wrath, ESPN reported.
The players were expected to return Tuesday. Like many of his players, head coach Dirk Koetter was focused on the storm rather than football.
"The football part -- I'm not nervous about the football part," Koetter told ESPN. "I'm nervous about what's gonna happen. All you've gotta do is turn on the TV and look at Houston. We should be nervous."
Canceled college games
Florida's top college football teams were also seeking shelter from the Irma, canceling practices, rescheduling games -- and even missing classes.
The Miami Hurricanes canceled their road game against Arkansas on Saturday, as players and coaches were focusing on preparing for the storm.
Florida State and University of Central Florida both canceled their respective football games, and Florida International University's game against Alcorn State was moved to Birmingham, Ala., the Orlando Sentinel reported.
The University of South Florida called off its road game against UConn, with no plans yet to reschedule.
Soccer on the road
Luckily for them, Major League Soccer's Orlando City SC was scheduled to play on the road Saturday against DC United in Washington, with two more road matches scheduled in Atlanta and Portland, before returning home Sept. 27 against New England, according to the club's website.
Orlando's women's soccer club, the Pride, had been scheduled to play Saturday against Seattle, but moved the match up to Thursday instead, getting in a 1-1 draw with the Reign before Irma arrived. The Pride isn't schedued to play at home again until Sept. 23.
Some 5.6 million people have been asked to evacuate their homes as Hurricane Irma made its way to Florida. As of 2 a.m. ET Saturday, Irma had maximum sustained winds of 160 mph according to the National Hurricane Center, and had made landfall on Cuba.
President Trump has declared emergencies in Florida, Puerto Rico, the U.S. Virgin Islands as well as Georgia.
At least 23 people have died as the storm devastated the Caribbean earlier this week.
The Associated Press contributed to this report.