Injured winger Williams visits Kings practice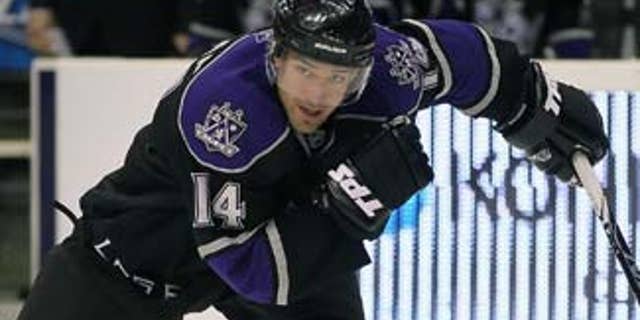 EL SEGUNDO, Calif. -- Los Angeles Kings winger Justin Williams made a surprise appearance at the team's practice Sunday as he works his way back from a dislocated shoulder injury.
Williams was seen skating and doing light shooting, nearly two weeks after he suffered the injury on March 21 against Calgary.
"It feels great," Williams said. "It feels good to get back out there and I feel I didn't lose any of my stamina or anything like that with a little bit of skate right there. I just have to get used to it in the next few days."
Williams opted not to have surgery so he could potentially return for the playoffs. He is expected to be out three to four weeks from the time of the injury.
Coach Terry Murray stopped short of saying Williams was ahead of schedule as he did not expect Williams to be on the ice Sunday.
"That was a surprise to me," Murray said. "Probably (we'll let) another week go by with the rehab and skating and we'll see where he's at. ... It will all come down to strength. Whenever that pops out, there's always rebuilding the muscles around the shoulders. Hopefully you never have to do anything else with it, but there's always a chance that you might have to."
Williams is the team's second-leading scorer with 22 goals and 35 assists in 73 games. He was playing on the top line with Anze Kopitar and Dustin Penner.
Williams said he will undergo a strength test Monday, but noted, "I feel good. I feel strong. All things are looking good so far."