Indians' Shapiro a strong candidate to replace Blue Jays' Beeston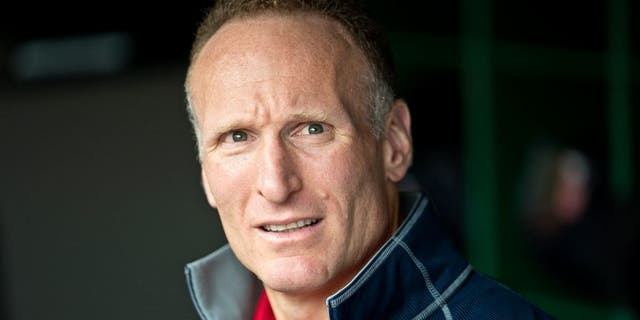 NEWYou can now listen to Fox News articles!
The Cleveland Indians elevated Mark Shapiro from general manager to club president in October 2010, expanding his duties to include business as well as baseball.
Nearly five years later, Shapiro has emerged as a strong candidate to join the Blue Jays in a similar role, according to major-league sources.
The Jays have spoken to Shapiro about replacing outgoing president/CEO Paul Beeston, sources say.
Beeston will retire at the end of the season. The Jays have been seeking a replacement for him since at least last December, when they talked to the Orioles' Dan Duquette and the White Sox's Ken Williams about the job.
More recently, the Jays interviewed former Tigers president Dave Dombrowski, sources say. But Dombrowski instead landed with the Red Sox, who are owned by his former owner with the Marlins, John Henry.
The impact that the hiring of a new club president would have on the future of Jays GM Alex Anthopoulos is unclear.
Anthopoulos' contract expires Oct. 31, sources say. If the Jays do not sign him to an extension before that date, he could pursue one of several GM jobs that are open or could open at the end of the season.
The Jays likely would allow the new club president to determine whether he wanted to keep Anthopoulos, a native Canadian who has made a series of dramatic moves to put the team in position to reach the postseason for the first time since 1993.
The idea of replacing Beeston holds appeal for major-league executives because of both the autonomy that the team would offer and the resources that could be available, sources say.
The Jays ranked 10th in the majors at the start of the season with a $121.8 million payroll and have since added to it. By contrast, the Indians ranked 23rd at $88 million and have since subtracted from that total.
Shapiro, 48, joined the Indians in '92. He was the team's farm director from 1993 to '98 and assistant GM in '99 and 2000 before serving as GM from November 2001 to 2010.
The Indians won 93 games in 2005 and 96 in '07, and after each of those seasons Shapiro's colleagues voted him the Sporting News Executive of the Year. At the time, he was the only active GM to win the award twice.
As club president, Shapiro has overseen major renovations to Progressive Field, a task that could increase his appeal to the Blue Jays, who intend to upgrade Rogers Centre in the coming years.
Shapiro, in addition to his duties with the Indians, serves on Commissioner Rob Manfred's competition committee. He previously was a part of former Commissioner Bud Selig's committee for on-field matters, a role he assumed since 2009.