Indiana Fever have high expectations this season in WNBA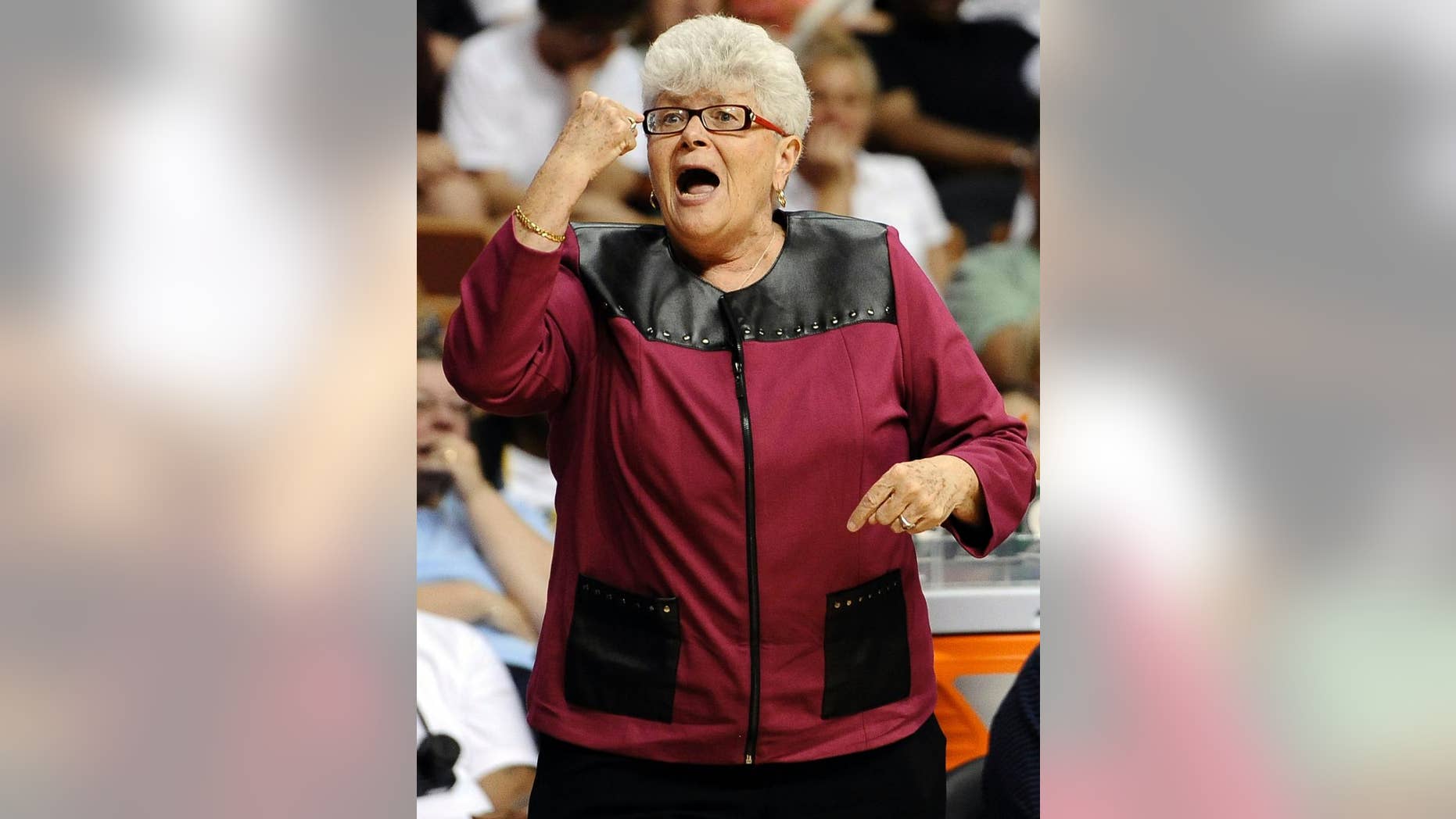 INDIANAPOLIS – Lin Dunn has high expectations for the Indiana Fever this season. The seventh-year head coach believes Indiana can win another WNBA title before she retires at the end of the season.
It all comes down to two things: Defense and rebounding.
"Night in and night out, the thing that can remain consistent is your defense and your rebounding," Dunn said. "If you continue to, night in and night out, consistently be a good to great defensive and rebounding team, you always have a chance to win. I believe that's the foundation of a championship team."
The Fever were swept by Atlanta in the Eastern Conference finals last year after winning the franchise's first championship in 2012. Dunn doesn't think the Fever were all that far off from making a return to the finals last season.
"Last year, we could have very easily been in the finals against had we not gotten so injured," Dunn said. "We got to the final four with no depth. I feel confident that this year, if we can stay healthy, there's no reason why we can't challenge for a championship."
At one point last year, the Fever had six players benched due to injuries, including Katie Douglas with a back injury and Jessica Davenport, who had season-ending surgery for a left tibia stress fracture.
Five things watch this season for the Fever:
PREPPING FOR NEW LEADERSHIP: With Dunn set to retire, Stephanie White was named associate head Coach and will take over as head coach next year. White, who is in her fourth season on Dunn's coaching staff, is a former Indiana Miss Basketball, played at Purdue and was on the Fever roster from 2000 to 2004. "In many instances over the last couple of years, she's been given an enormous amount of responsibility," Dunn said. "I think she'll be great."
RETIREMENT TALK: Dunn isn't the only one talking about retirement. Even Tamika Catchings is giving retirement consideration. First, she wants to play in the 2016 Olympics. The 2012 WNBA MVP is in her 14th season with the Fever said once she retires, her attention will turn to taking a general manager's role in the WNBA.
DEEP DOWN LOW: Dunn spent the offseason making moves to have the personnel to grab big rebounds. The Fever selected 6-foot-3 Natasha Howard in the draft and acquired 6-foot-4 forward Lynetta Kizer in a trade with Phoenix. Both will play alongside Erlana Larkins, who signed a multi-year deal last month. Larkins was No. 8 in the league with 7.8 rebounds last season and is happy to have additional help.
SHOOTING CONCERNS: Don't expect the Fever to be the same threat from 3-point range that it was last season. The Fever were No. 4 in the league last year shooting 33.7 percent from 3-point range. "We're looking at who's going to step up and be that pure shooter for us," Catchings said.
NEXT FOR DUNN: Dunn said the start of the season isn't bittersweet. Once she moves into retirement, Dunn said she will remain on staff with the Fever for a year as a consultant next year. After that, Dunn will start private consulting for college and professional coaches.