In Super Bowl prelude, Wing Bowl champ downs 501 in 30 minutes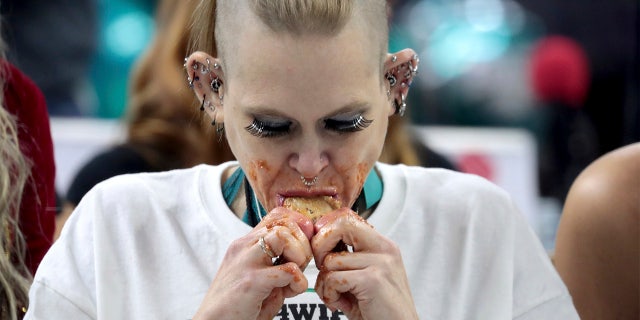 NEWYou can now listen to Fox News articles!
While preparations for Sunday's Super Bowl game are underway in Minneapolis, Eagles' fans back home are celebrating before the big game with a tradition of their own.
Nearly 20,000 Eagles fans came together in Philadelphia on Friday for the annual Wing Bowl.
Competitive eater Molly Schuyler took first place in the "Wingettes" challenge after eating a record 501 wings in only 30 minutes.
She topped her own record of 444 wings in 2015.
The competition, started in the 1990s, is usually Philadelphia's substitute for the Eagles going to the Super Bowl, but this year's event served as rally for the big game against the New England Patriots.
Schuyler took home a 2018 Hyundai Sonata, $5,000 cash and a championship ring, NJ.com reported.
Eagles' fans hope to celebrate an even bigger win come Sunday night.
The Associated Press contributed to this report.