Iger's influence could 'Disneyfy' joint Radiers-Chargers stadium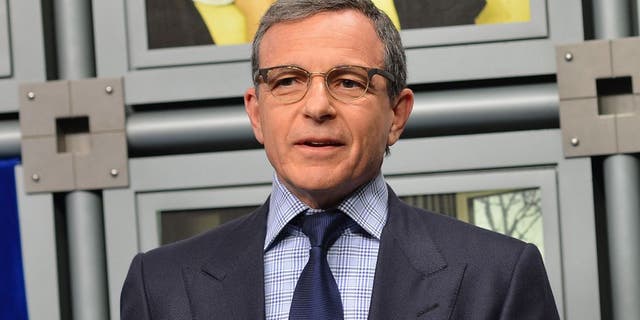 NEWYou can now listen to Fox News articles!
Disney generally injects a little of its trademark charm into any sports team it touches. Slaven Vlasic Getty Images
The Chargers and Raiders might expect a little magic now that Disney CEO Bob Iger is on board.
That's always been the case with Iger's previous ventures into the sporting landscape, at least.
Disney's sports reach has extended far past movies and ESPN. They were the original owners of the MLB's Anaheim Angels and the NHL's "Mighty Ducks."
Tie-ins didn't stop there for Disney's hockey team. For instance, before dropping puck on opening night, the singing candelabra from "Beauty and the Beast" sung "Be Our Guest" at center ice.
Less cringe-worthy efforts were made when Disney bought their baseball team. They revamped the Angels' uniforms with a pajama-like look. An in-park waterfall was built in the outfield with accompanying rocks. But the Angels did win the World Series under Disney rule.
What's it all mean now that Disney's CEO is on board for the joint Chargers-Raiders stadium efforts? It could mean little; Iger is not a controlling partner at the Carson, Calif. site -- just an advisor.
Or it could mean much. Disney carries sway in Los Angeles, and families of fans might come for the pigskin and stay for the halftime rendition of "Let It Go" from Frozen.