If South Carolina wins six games, Darius Rucker will play concert at school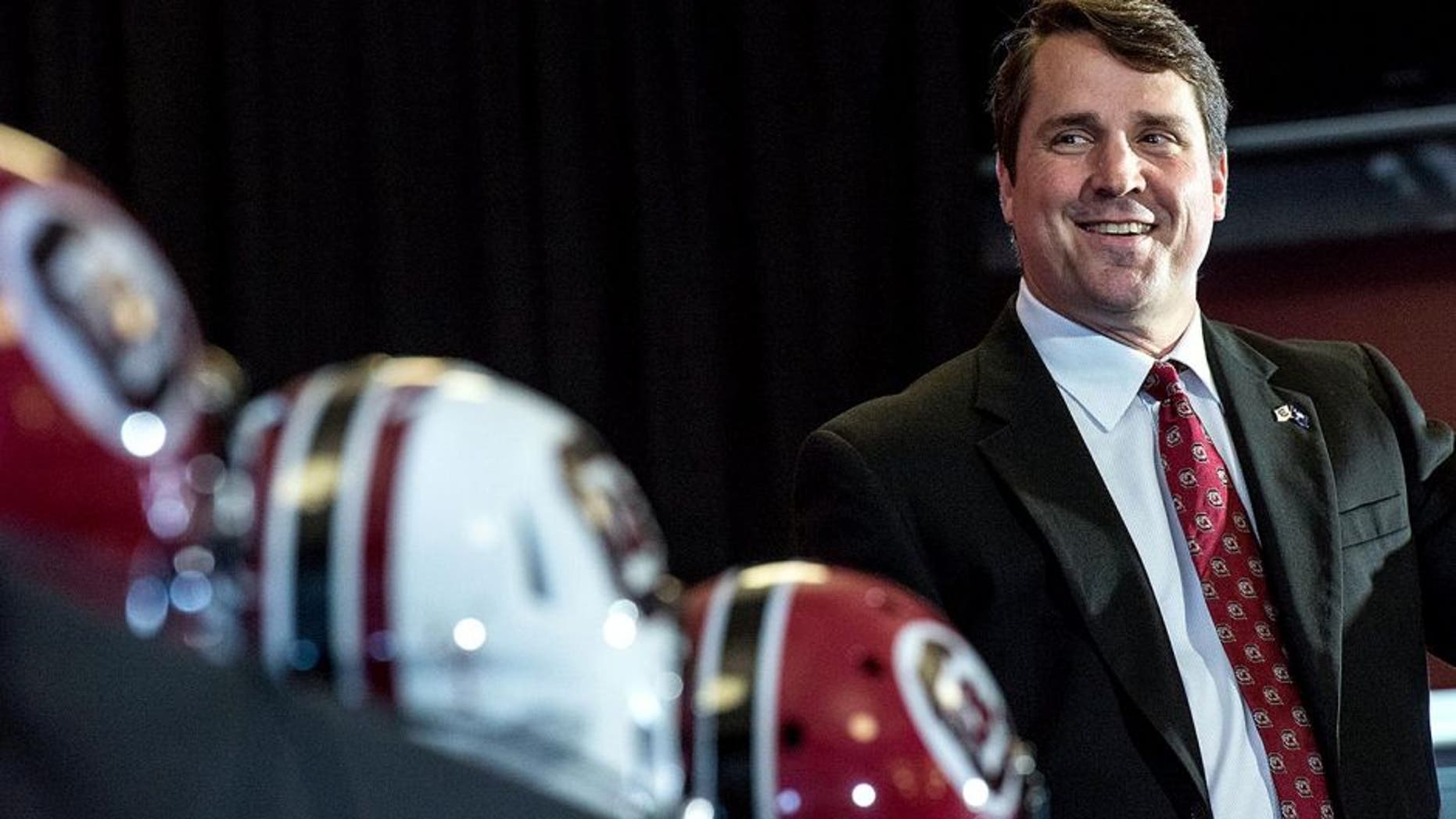 Will Muschamp faces a task in rebuilding South Carolina football to the levels it reached under Steve Spurrier.
After three straight 11-2 seasons, the Gamecocks fell to 7-6 in 2014 and plummeted to 3-9 last year in a season that saw the Ol' Ball Coach exit during the campaign.
Now, if Muschamp didn't have enough pressure riding on turning things around in Columbia, a campus concert rides on the team's success.
Darius Rucker, is a USC alumn and the musician best known as lead singer of Hootie and the Blowfish, is up for a show ... under a specific condition.
Rucker and USC president Harris Pastides took to Twitter and came to an agreement: Six wins and Rucker will play a concert on the "horseshoe" on campus.
Can the Gamecocks reach the six-win bar?
Muschamp's Gamecocks will open the 2016 season in Nashville on Sept. 1, when they take on Southeastern Conference rival Vanderbilt. That could be considered a winnable game, along with contests at Kentucky, and at home against East Carolina, Massachusetts and Western Carolina.
Nothing is guaranteed with this unproven team, especially considering USC lost at home to The Citadel last season. But should the Gamecocks prevail in those games, they'd need just one more win to become bowl eligible, and clinch the Rucker concert.
The rest of USC's schedule includes games against Mississippi State, Texas A&M, Georgia, Tennessee, Missouri, Florida and Palmetto State rival Clemson in the regular-season finale.