If Shapiro leaves the Indians for Toronto, will he take Francona with him?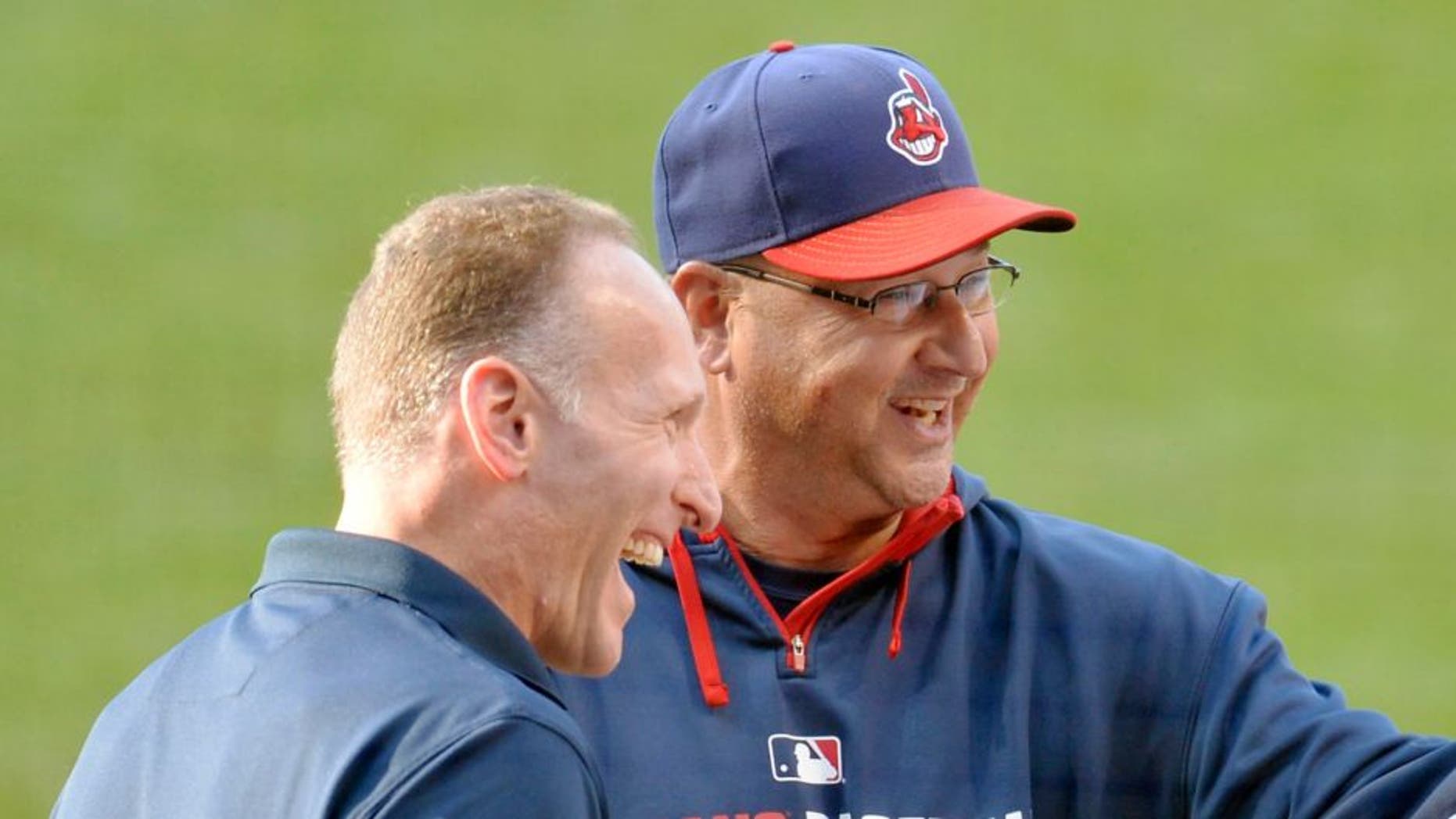 Last week, FOX Sports' Ken Rosenthal reported that Indians president Mark Shapiro is a "strong candidate" to join the Blue Jays in a similar role, replacing outgoing president/CEO Paul Beeston.
Of course this news sparked plenty of speculation and now has people wondering what will happen with manager Terry Francona if Shapiro does indeed leave Cleveland for Toronto.
The Tribe skipper goes way back with Shapiro and the two have a very close relationship. Francona even has a clause in his contract that would allow him to opt out if Shapiro and/or general manager Chris Antonetti are no longer employed by the team.
So is Tito planning an early exit from Cleveland?
Francona addressed the rumors with the media last week, but he made things much clearer in recent interview with WTAM 1100, the flagship radio station of Indians broadcasts.
Francona told WTAM 1100 that he "hasn't even thought about" his out clause if Shapiro leaves.
He does, however, offer his full support for whatever path Shapiro decides to pursue.
"From a personal standpoint," Francona told MLB.com, "because I like him so much, I hope he -- whether it's in Cleveland or Tokyo -- I hope he's doing whatever is fulfilling to him, because that's how you feel when you care about people. I think I have to limit [my comments] to that now, because of where it's at or where it isn't at. I don't know."
Francona's relationship with Shapiro and Antonetti began during the 2001 season, when he worked as a special assistant for the Tribe. While Antonetti has been with the organization since 1999, Shapiro started his Indians tenure back in 1993, when he served as the club's farm director. He has since worked his way up the ladder, serving as the team's assistant GM, then GM, before his current role of team president.
(h/t MLB.com)