If Dez Bryant returns, Seahawks' Carroll will have Sherman waiting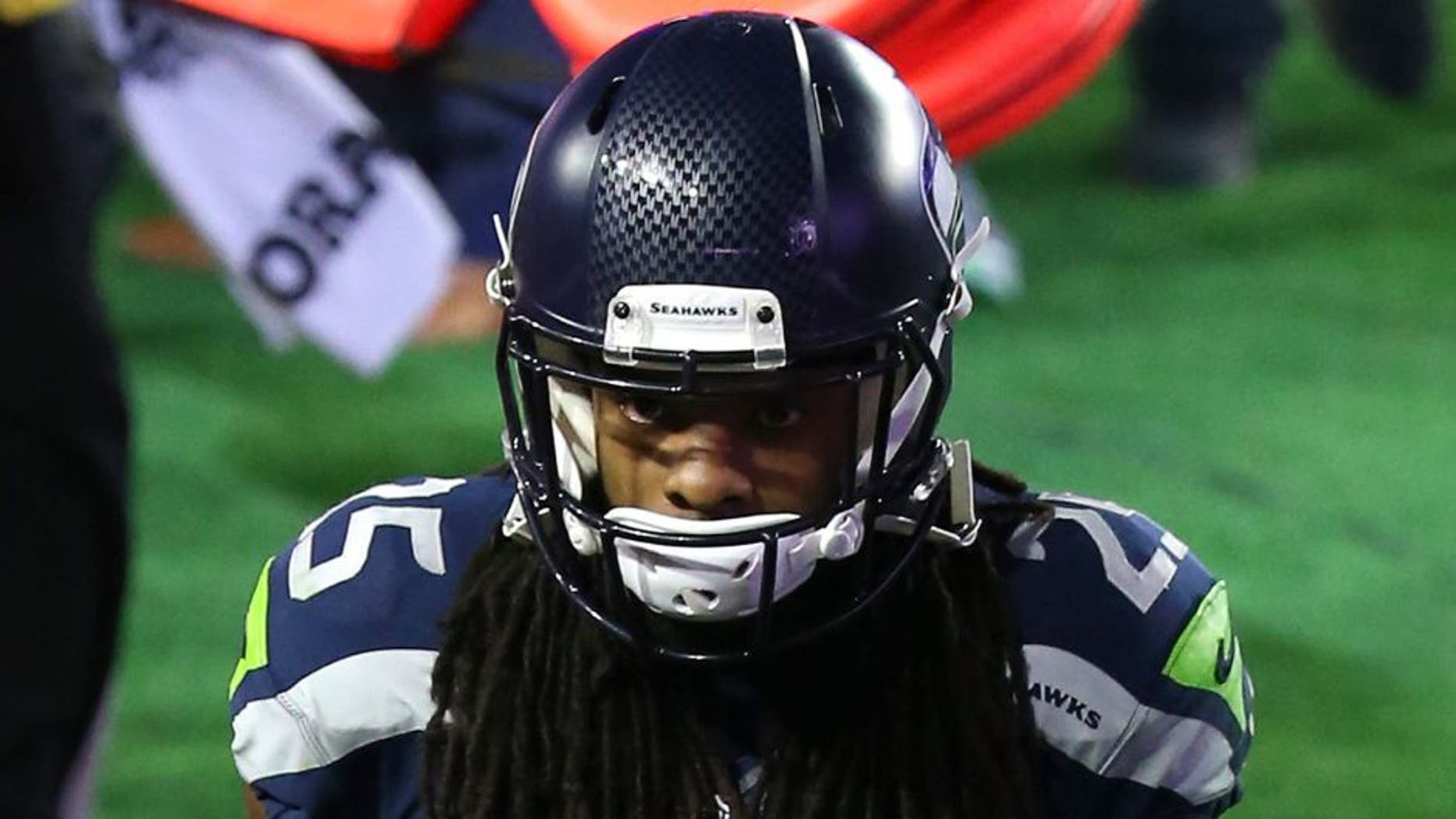 Richard Sherman held San Francisco's Torrey Smith without a catch in Week 7. Andy Lyons Getty Images
Seattle Seahawks coach Pete Carroll said his team is preparing for the return of star wide receiver Dez Bryant in Sunday's matchup against the Dallas Cowboys.
"I have no idea what's going to happen with that, but we kind of always go that way," Carroll said of the prospect of facing Bryant, who has been sidelined since undergoing surgery for a broken bone sustained in Week 1. "If a guy has a chance to play, we're going to think he's going to play."
If Bryant does make it back Sunday, and reports out of Dallas list his chances at 50-50, he can expect to line up against Seahawks cornerback Richard Sherman. Carroll has strayed from his usual practice of keeping Sherman anchored at left cornerback this season "because he's experienced now and he has the flexibility and the awareness to be able to move around."
After Cincinnati's A.J. Green exploited Cary Williams early in a Week 5 matchup versus Seattle, Carroll had Sherman shadow the Pro Bowl receiver the rest of the game. Sherman also drew the assignment of covering San Francisco's Torrey Smith on Oct. 22 and held him without a catch.
"He had a terrific game against their guy last week," Carroll said. "I think it's experience, it's his great awareness and really his belief in his own ability to match those kinds of things up and take to those challenges in a special way."
MORE NEWS: Want stories delivered to you? Sign up for our NFL newsletters.