Line drive to the head leaves Idaho baseball pitcher with skull fracture, brain bleeding, family says
An Idaho high school baseball pitcher remains hospitalized with a skull fracture and brain bleeding after taking a line drive to the head, his family said Thursday.
In the bottom of the fourth inning of Game 2 of the 5A district 3 championship series on Wednesday, the Mountain View High School baseball team was at a 5-1 lead against Rocky Mountain. Mountain View senior Riley Harrison threw a pitch that Rocky Mountain's Russel Wartchow sent rocketing into the left side of Harrison's head.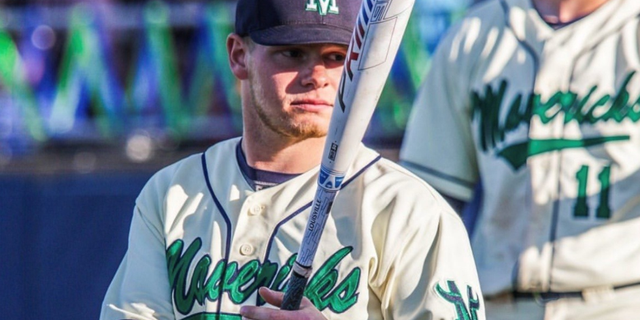 Harrison lay motionless on the mound while coaches and trainers ran to his aid, the Idaho Statesman reported. The high school senior managed to sit up and walk to the dugout and was taken to the hospital for treatment, the report said.
Harrison reportedly joked on the way to the hospital: "I knew I shouldn't have thrown that fastball."
The impact left him with a fractured temporal bone, bleeding on his brain and a concussion, his family wrote on a GoFundMe page. He is currently in intensive care in Boise's St. Alphonsus Regional Medical Center where doctors are continually monitoring him for brain bleeding, KTVB 7 reported.
MINNESOTA BOY TOSSED FROM BALCONY HAVING MIRACULOUS RECOVERY, PASTOR SAYS
Despite the setback, Mountain View managed to win the game 14-1. The team said they plan to wear Harrison's No. 9 on their uniforms during their upcoming game against Boise, according to the Statesman.
A GoFundMe account has been set up to help Harrison's family pay for medical bills. As of Thursday evening, the page has raised nearly half of its $10,000 goal. Wednesday's head injury was Harrison's third medical emergency in the past five months, according to the page.