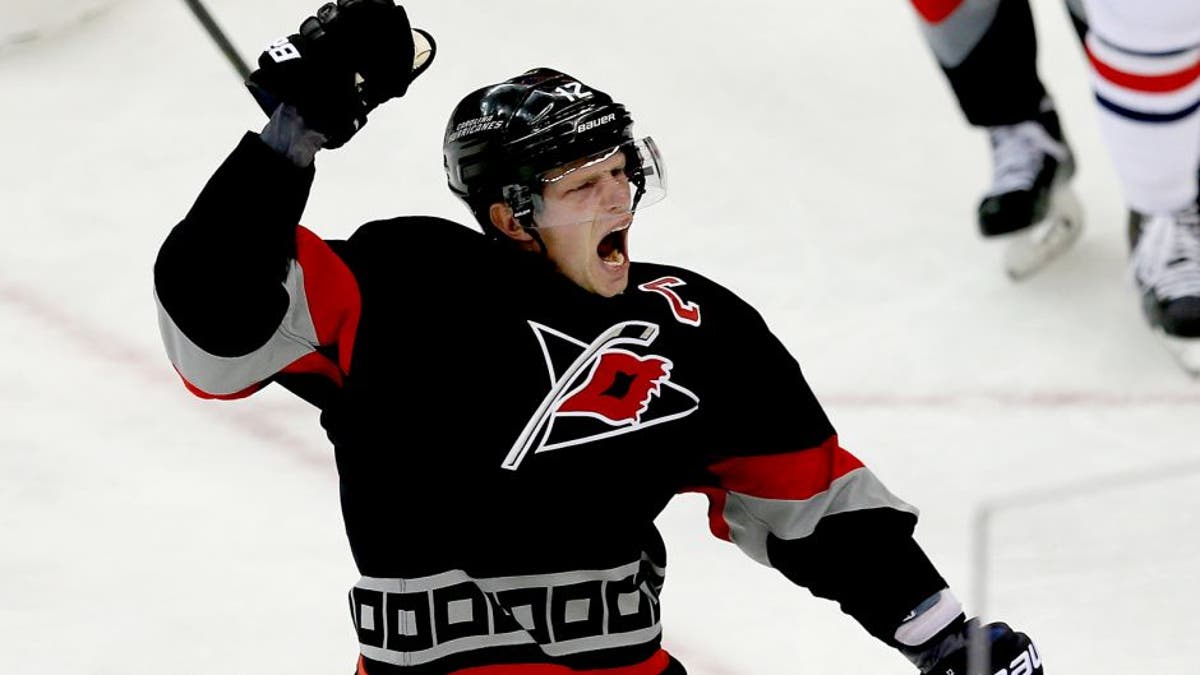 Carolina Hurricanes captain Eric Staal insists he's focusing on skating drills and training camp as opposed to dollars and cents.
Staal will be competing in the final season of his seven-year, $57.7 million contract when the 2015-16 campaign begins in October. The 30-year-old Ontario native collected 23 goals and 31 assists in 77 games last season for the Hurricanes (30-41-11), marking his fewest points in a full campaign since recording 31 (11 goals, 20 assists) in his rookie year of 2003-04.
"(I'm) kind of waiting to see how it's going to play out here in the next while," the 6-foot-4, 205-pound Staal told the Raleigh News & Observer on Monday. "I haven't given it a ton of thought, or time, as of right now. I'm focused on having a good finish to training for the summer and getting ready for the start of camp."
The second overall pick of the 2003 draft, Staal has notched 312 goals, 430 assists and 646 penalty minutes in 846 career contests. He scored nine goals and set up 19 others to help the Hurricanes capture the Stanley Cup in 2006.
(h/t Carolina Hurricanes)