Hunwick hopes to provide veteran presence in new role with Maple Leafs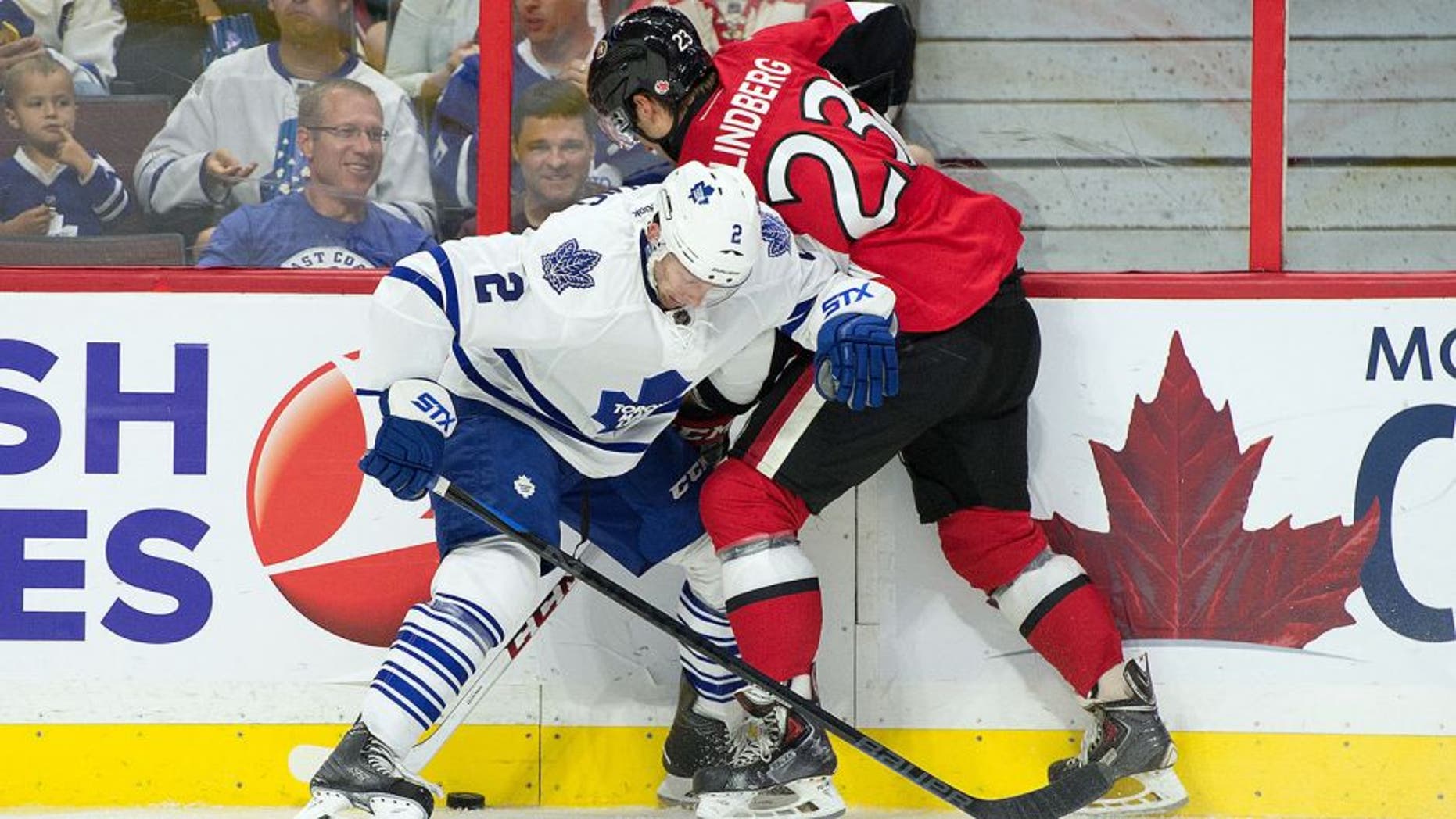 Matt Hunwick will be playing for a new team this season, but he is looking to become a role model in the unfamiliar locker room. Hunwick signed a two-year contract with the Maple Leafs over the summer following a year as the seventh defenseman for the New York Rangers.
At age 30, Hunwick is likely on the wrong side of the prime of his career, but he said he still believes he will be a valuable asset for Toronto because of his many years of experience.
"I'm not the most vocal guy but just with preparation, how you prepare yourself off the ice, how you practice. Just the way you go about your business", Hunwick said to the Maple Leafs website. "I think in New York we had a veteran team and when I was in Boston we had a veteran team and it was very noticeable for older players how well they prepare and how ready they are for games. I'll try to set that example here as best as I can and go out and perform."
Hunwick spent time with the Boston Bruins during multiple postseason runs, and he chipped in more than was expected with the Presidents' Trophy-winning Rangers last season. The Leafs needed some experience on their blue line -- aside from Dion Phaneuf and Stephane Robidas, the entire Leafs blue line was younger than 30 years old before Hunwick joined the team. And while Robidas and Phaneuf have spent many years in the NHL, neither have much experience with playoff-caliber teams recently.
Hunwick can provide the Leafs with that playoff know-how, and he also could play a significant role on defense; the blue liner has spent a lot of time on a pairing with Dion Phaneuf in preseason practices, meaning the Leafs might allot plenty of playing time to Hunwick.
(h/t Toronto Maple Leafs)