How will Josh McRoberts fit in with the Heat?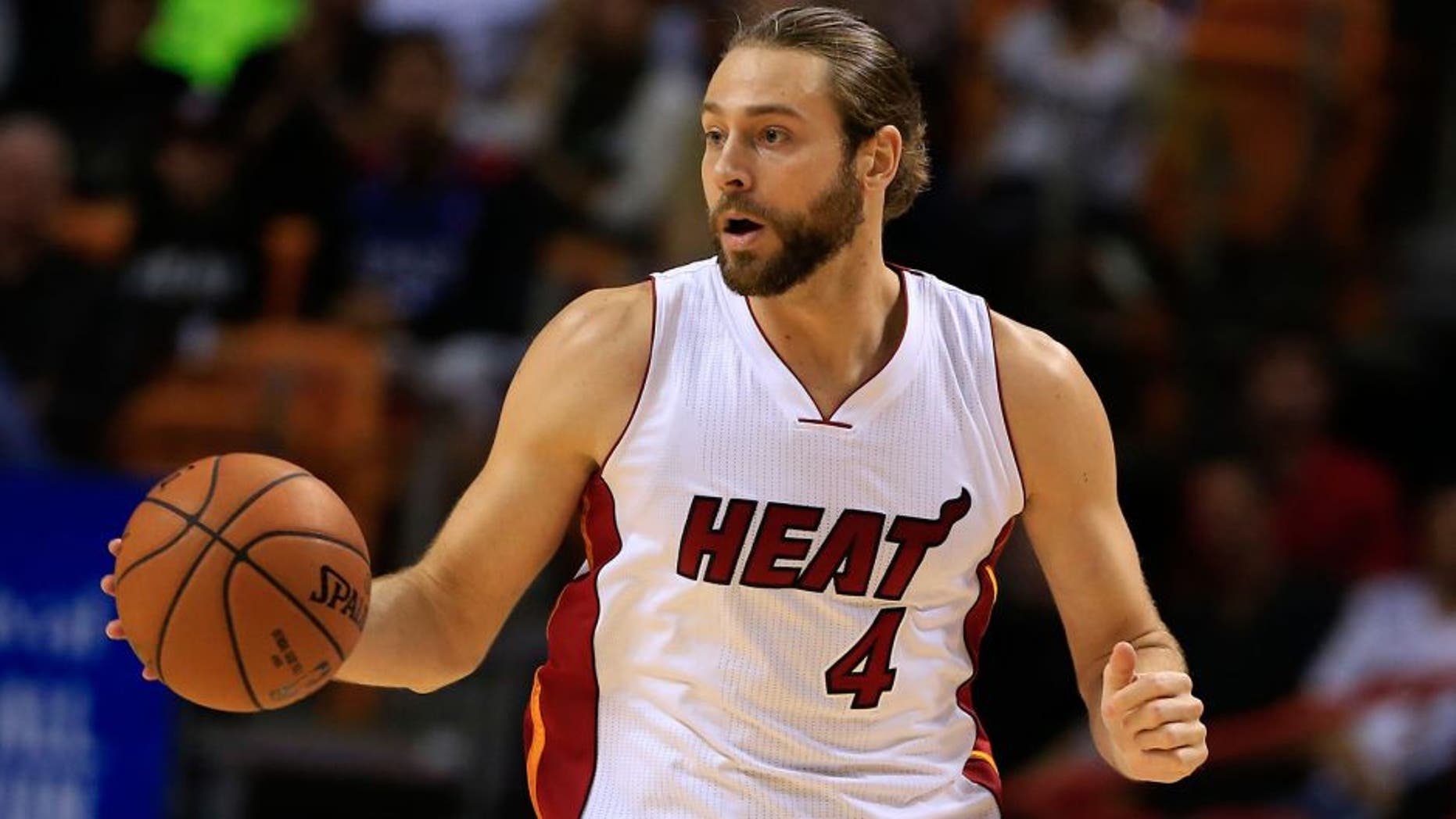 Among all of the question marks and x-factors for the Miami Heat next season, the reintegration of Josh McRoberts has been one of the most overlooked storylines.
Some may forget, but McRoberts is no scrub or afterthought. Two years ago with the Charlotte Hornets (then Bobcats), McRoberts averaged 8.5 points, 4.8 rebounds and 4.3 assists, and shot 36.1 percent from downtown. You can count the number of 6-foot-10 big men who can put up those numbers on one or two hands.
The appeal of McRoberts is also his interchangeability with the rest of the Heat big men. He can play alongside Hassan Whiteside, Chris Bosh, Amar'e Stoudemire or Chris Andersen and provide varying production depending on his frontcourt partner.
Hot Hot Hoops recently previewed McRoberts role this season, projecting him as the key to the Heat's bench:
"But his time in Charlotte proved that he could be very productive if utilized properly and a significant complementary player.
"Having McRoberts on the floor would likely force Bosh to play more on the inside. McRoberts (a decent outside shooter at 34.5 percent for his career from 3-point range) can space the floor like Bosh does, albeit not as effectively. But it's his playmaking abilities - from the corner, wing or the high post - that would make the tandem of McRoberts/Bosh very effective.
"Overall, McRoberts' versatility and passing abilities are what will make an impact for Miami this season. He could become the de facto playmaker of a potent second unit and he could possibly emerge as a Sixth Man of the Year candidate. In the true spirit of the award, McRoberts will be counted on to provide a jolt off the bench and keep things moving smoothly."
McRoberts is by no means the most important Heat x-factor -- that would be the health of Bosh and Dwyane Wade, as well as the continued development of Hassan Whiteside -- but for a team looking to seriously compete with the Cleveland Cavaliers and make a Finals run, every piece matters.
(h/t Hot Hot Hoops)