How to watch Game 2 of the NBA Finals, Warriors vs. Cavaliers: time, TV, streaming, odds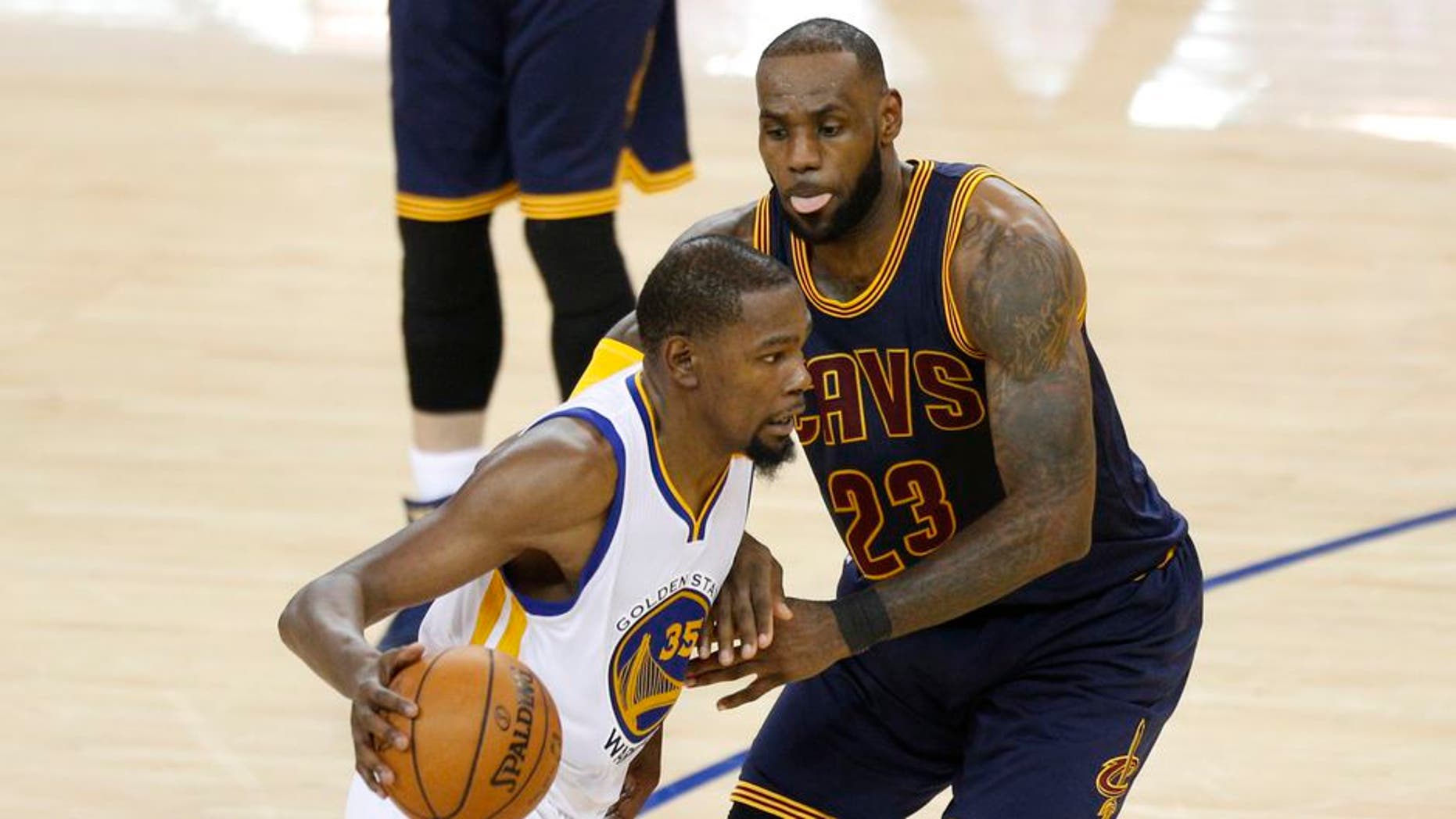 LeBron James and the Cleveland Cavaliers were unable to slow Kevin Durant and the Golden State Warriors in Game 1 of the NBA Finals. KD finished with 38, the Cavaliers turned it over 20 times and the end result was the Warriors winning by 22 points.
We'd like to believe that things will be a little more competitive in Game 2, but Golden State showed us last season that may not be the case. After the Warriors secured a 15-point home victory in Game 1 of the 2016 NBA Finals, they came out in Game 2 and hammered Cleveland by a whopping 33 points.
Find out if things will be any different for the Cavs this year by watching it all unfold on ABC's nationally televised broadcast, or live-stream the game online at WatchESPN.com.
Game 2 Sunday, June 4: Cleveland at Golden State , 8 p.m. ET
Odds for Game 2: Golden State (-8.5). Over/Under: 220.5