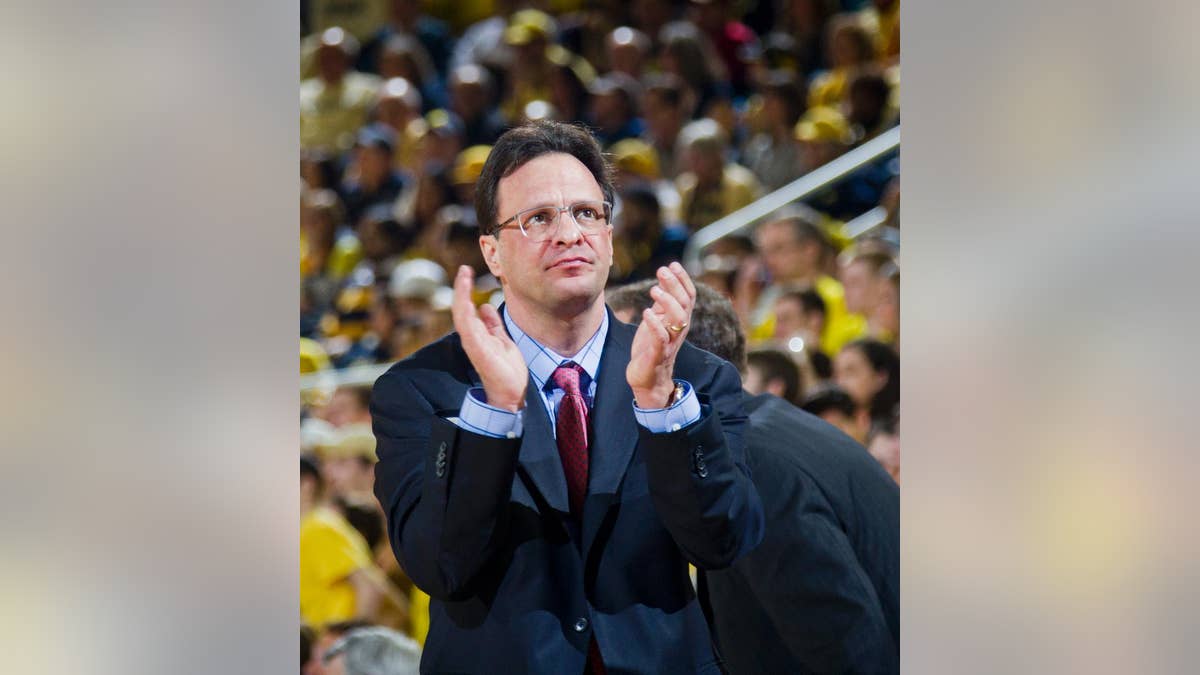 BLOOMINGTON, Ind. – Indiana coach Tom Crean could spend all season preaching the intricate details of college basketball. He may never have a more captive audience.
Eight months after a stunning conclusion to a mediocre season, the Hoosiers have opened their minds and ears to playing basketball a different way this season.
"I felt like last year, sometimes it was in the heat of the moment where people didn't want to hear things from some people," sophomore guard Stanford Robinson said without divulging names. "This year, I feel like everyone is listening."
A year ago, many expected Robinson and Indiana's highly-regarded freshman class to replace four 1,000-point scorers and keep the defending Big Ten champs in title contention.
But the young Hoosiers had only one consistent perimeter shooter, point guard Kevin "Yogi" Ferrell. And because they never quite developed the tight bond that their predecessors had, it showed at the most inopportune times — late in games, late in the season and too late to revive their postseason plans.
So the Hoosiers (17-15, 7-11) used their unexpected extra weeks off in March to ponder what went wrong and figure out how to make it right in 2014-15.
"Last year, we were a team but if felt like we were just a team on the court. We didn't really hang out together," Robinson said. "This year, if you see one guy go out, there's usually three or four more around."
That's not the only big change this season.
Crean lost 11 players from last season's roster — three to graduation, three via transfer, one to the NBA and four who opted not to return — and replaced them with nine new faces. The seven-player freshman class includes high-scoring guards James Blackmon Jr. and Robert Johnson. Guard Nick Zeisloft, a grad student who is immediately eligible after leaving Illinois State, adds a 3-point specialist to the rotation.
Crean also has asked his three most experienced returnees — Ferrell, Robinson and forward Troy Williams — to become better leaders starting with the Nov. 14 season opener against Mississippi Valley State. And even though they've heard the talk about low expectations and seen predictions of second-division finishes in league play, this Indiana team has decided to focus more on what's being said inside the locker room -- and less outside of it.
"The more that people question us, that's just more motivation for us," Williams said.
Here are some other things to watch this coming season:
CHANGE UP: Crean isn't exactly changing the offense even though he doesn't have a lottery-ready post player like Noah Vonleh or Cody Zeller. But he is changing the emphasis. Crean believes he can make up for a lack of size with speed, ball movement, perimeter shooting and rebounding.
FINISHING TOUCH: The key to having a turnaround this season will be finishing games. Indiana lost five games by five or fewer points last season, including a 59-58 loss to eventual national champ Connecticut. Fix that problem, and the Hoosiers could be a 20-win team.
SURPRISE: Opponents could be in for a real surprise when it comes to Robinson. A year ago, the 6-foot-4 guard shot primarily left-handed. This year, he's shooting right-handed. Robinson acknowledged that his shot looked ragged last season, and after coaches noticed he looked more natural as a righty, they helped him make the conversion.
YOGI'S ROLE: Indiana believes fewer responsibilities will make Ferrell a better overall player and the Hoosiers a stronger overall team. So after leading the Hoosiers in scoring (17.3 points), 3-pointers made (88) and assists (125) last season, the coaches are asking Ferrell to focus more on running the point.
STRONGER SCHEDULE: Part of the reason the Hoosiers missed the postseason in March was a soft schedule. This year, the Hoosiers upgraded their non-league schedule. They'll face SMU, Pittsburgh, Louisville, Butler and Georgetown before opening conference play on New Year's Eve.