Hoops express: NBA unveils 2015 All-Star logo that is inspired by NYC's transportation system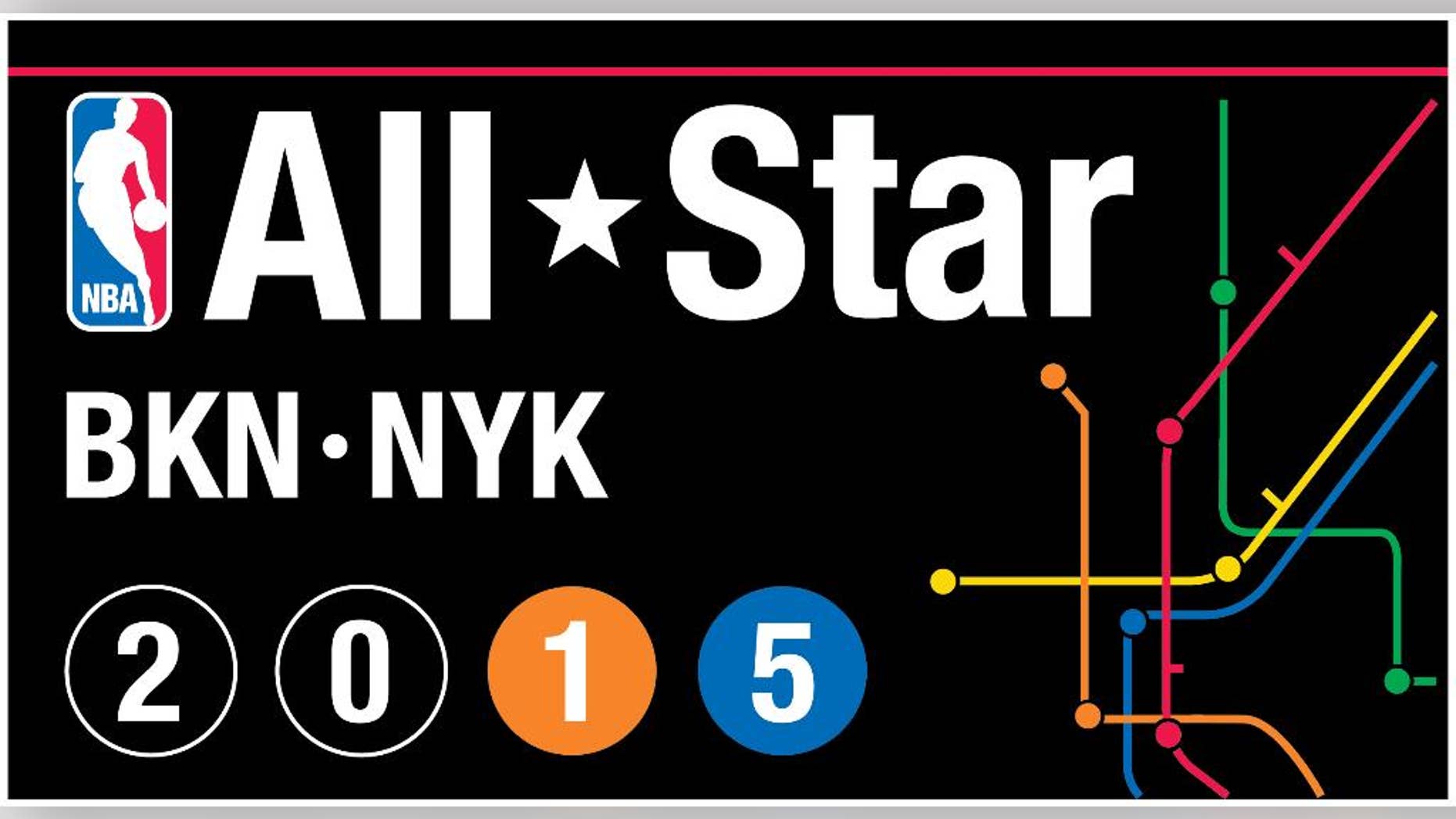 NEW YORK – Next stop: New York.
The NBA unveiled the logo for the 2015 All-Star weekend on Thursday, a subway-inspired theme that's fitting for an event that will have fans on the move when it comes to the Big Apple.
The Friday and Saturday events will be held at Brooklyn's Barclays Center, before the All-Star game is staged at Madison Square Garden, home of the Knicks, on Sunday, Feb. 15.
The logo features the teams' abbreviations, BKN and NYK, next to a picture inspired by the colorful subway and bus line maps that are featured throughout the city's transportation system. The numbers in 2015 are written to appear like they are subway lines.