Holland hopes his next start is with Rangers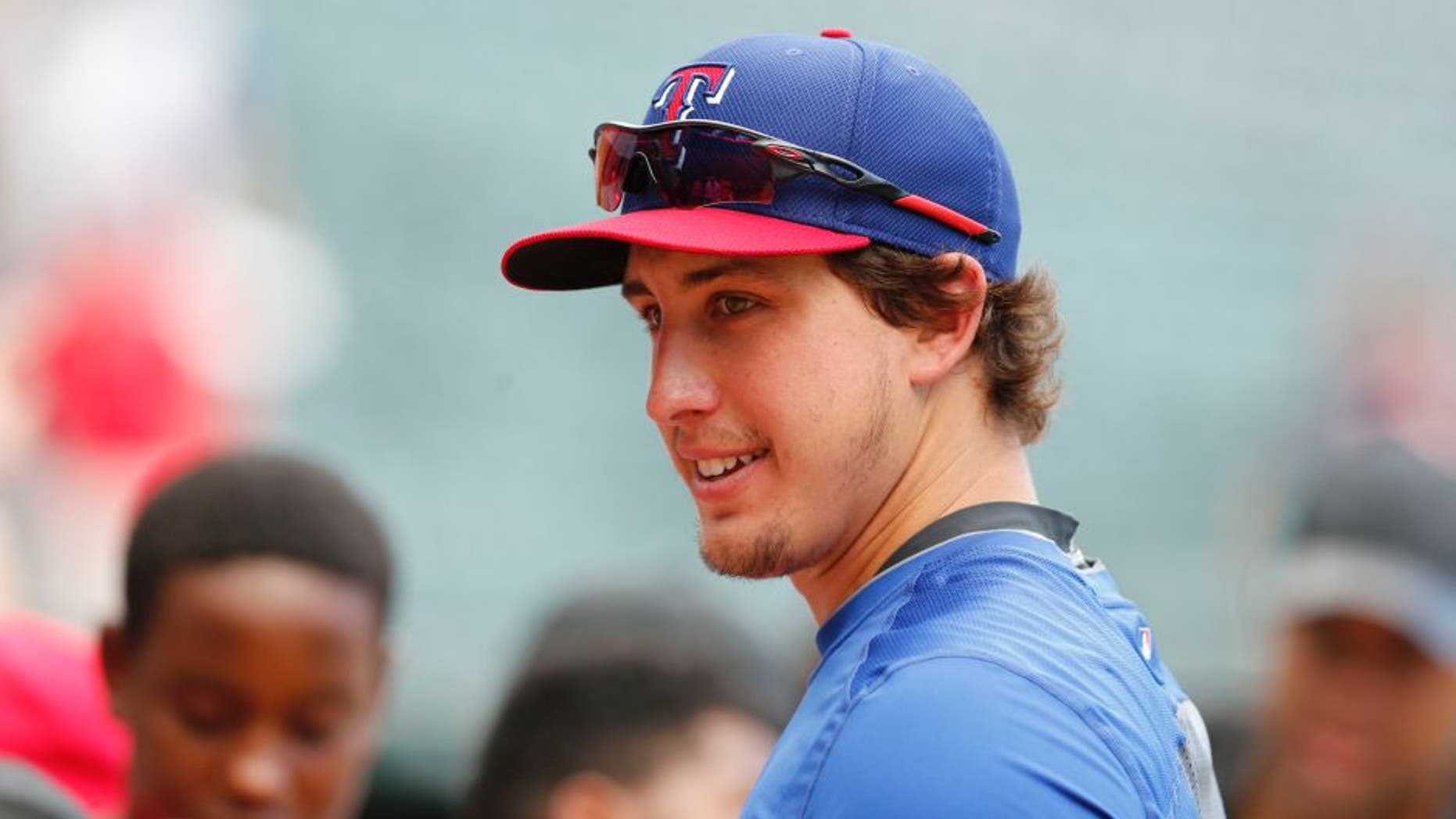 ARLINGTON, Texas -- €" Derek Holland has made what he hopes is his last rehab start, but the left-hander knows the decision isn't his.
Holland threw 89 pitches for Triple-A Round Rock Friday and then threw another 10 pitches in the bullpen.
It was the fourth rehab start for Holland, who is rehabbing from a strained muscle in his left shoulder. He'll meet with team officials in a bid to plead his case for a return to the rotation.
He's already done so with manager Jeff Banister.
"I sent him a nice lovely text yesterday," said Holland, who hasn't pitched for the Rangers since April 10. "It said knock knock. He said 'What's up?" I said 'I'm at the door, can you let me in?'"
Holland was in a similar situation last year when he was rehabbing from a knee injury. The club opted to wait until after rosters expanded in September to add him to the roster. The stakes are higher this year though, which could help Holland's case.
"Plain and simple I'm ready to go," Holland said. "I proved my point. My arm is feeling live. Everything's good. In my eyes my next step is to be able to join my team."
Texas general manager Jon Daniels said earlier the plan for was for Holland to make the Friday rehab start and then one more. That may be changing now, and Banister seems open to the idea.
"I reassured him we'd really like to have him when he's good and the time is right," Banister said. "I'm sure we have a decision to make in the not-to-distant future."
MORE FROM FOX SPORTS SOUTHWEST:
- PHOTOS: Cowboys Cheerleaders Auditions
- Ranking NFL quarterback salaries
- Highest paid player on every NFL team