Hicks thanks Twins organization after trade to Yankees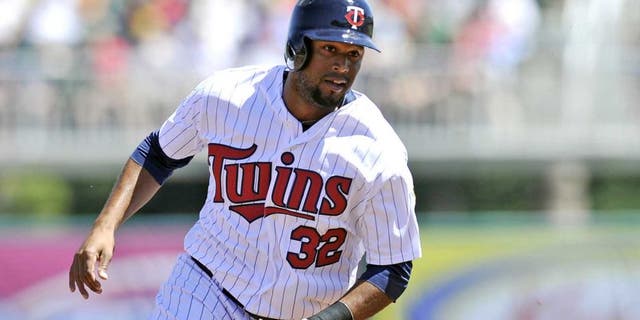 March 13, 2014: Minnesota Twins center fielder Aaron Hicks rounds third base during a game against the Boston Red Sox at Hammond Stadium. Steve Mitchell USA TODAY Sports
Earlier this week, the Minnesota Twins obtained catcher John Ryan Murphy from the New York Yankees in exchange for dynamic outfielder Aaron Hicks. The trade was made in part to free up some space for talented young prospects such as Byron Buxton and Eddie Rosario.
After the deal went down, Hicks went to Twitter to issue a 'thank-you' to the Twins, the team that drafted him in the first round back in 2008:
In parts of three seasons of duty with Minnesota, Hicks hit .225/.306/.349 with 20 home runs, 78 RBI while only committing three errors in center field during that span.
The Twins have high hopes for Murphy, who they see as a candidate to develop into a good-hitting catcher for the future, but dealing away Hicks was a tough decision according to vice president/assistant GM Rob Antony (as quoted by MLB.com's Rhett Bollinger on Twitter):