Henry Ford's great-grandson reportedly charged with domestic violence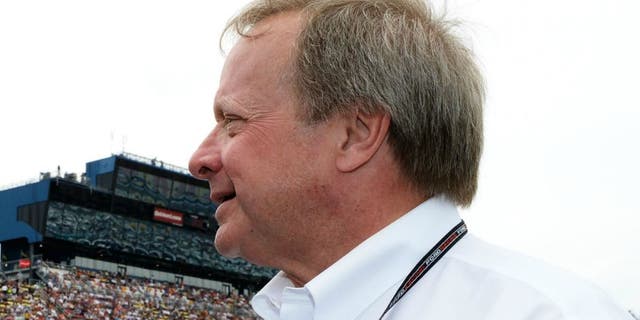 NEWYou can now listen to Fox News articles!
According to multiple news reports, Edsel Ford II was arrested in Grosse Pointe Farms, Michigan, and was charged with domestic violence.
Detroit news station WXYZ.com is reporting that Ford is scheduled to be arraigned later this morning.
Ford is the great-grandson of Ford Motor Co. founder Henry Ford.
Edsel, 67, was elected to Ford's board of directors in 1988 and serves on the automaker's finance committee and sustainability and innovation committee. As a consultant to Ford, he is active in company affairs and corporate dealer relations.
According to his company bio, "Ford is owner and chairman of Pentastar Aviation, an aviation services provider headquartered at Oakland County International Airport in suburban Detroit, and is majority owner and chairman of Marketing Associates, a Detroit-based marketing services company. He serves on the board of International Speedway Corporation and is former chairman of the Detroit branch of Chicago Federal Reserve Bank."
Ford is married to the former Cynthia Layne Neskow. They have four sons.
FOXSports.com will have much more on this developing story.