Hendrick GM says team did get data from Stewart-Haas Racing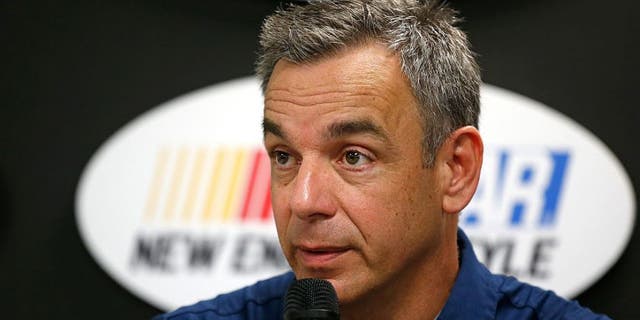 NEWYou can now listen to Fox News articles!
Hendrick Motorsports general manager Doug Duchardt sought Friday to "clarify" statements made by Jimmie Johnson regarding the relationship between Hendrick Motorsports and Stewart-Haas Racing.
Since it started in 2009, SHR has gotten its chassis and engines from Hendrick, but next year SHR is switching from the Chevrolets it has run from its inception to Fords.
Friday morning at Kansas Speedway, Johnson said Hendrick gave data to SHR but didn't get data in return.
"You know that environment is tricky," Johnson said. "Just to be selfishly speaking on Hendrick Motorsports the Stewart-Haas relationship we didn't get their data. We didn't share their data, they had ours. So, it was a fantastic situation for them."
Duchardt addressed Johnson comments later in the day.
"This morning Jimmie (Johnson) made a comment in the media center about Hendrick Motorsports relationship with Stewart-Haas Racing and how that worked in the past," Duchardt said.
"I just want to clarify something that Jimmie said," Duchardt said. "That is simply that the relationship from a data standpoint was a two-way relationship. They received our information, we received their information. That is the way it had worked from the time I have been at Hendrick Motorsports. That is basically it. We received information from Stewart-Haas when we worked with them."
But with SHR moving to Ford, the nature of the cooperation between the teams has changed.
"Obviously, when they made their announcement to Ford that changed things," said Duchardt. "But the bottom line is that as partners we exchanged data between each other."
Until the Ford announcement, that is.
"For sure this year they (SHR) haven't gotten ours and we haven't gotten theirs," said Duchardt. "That got shut off I think before Daytona actually."