Heated Collins 'disturbed' by being forced to pull ace Harvey early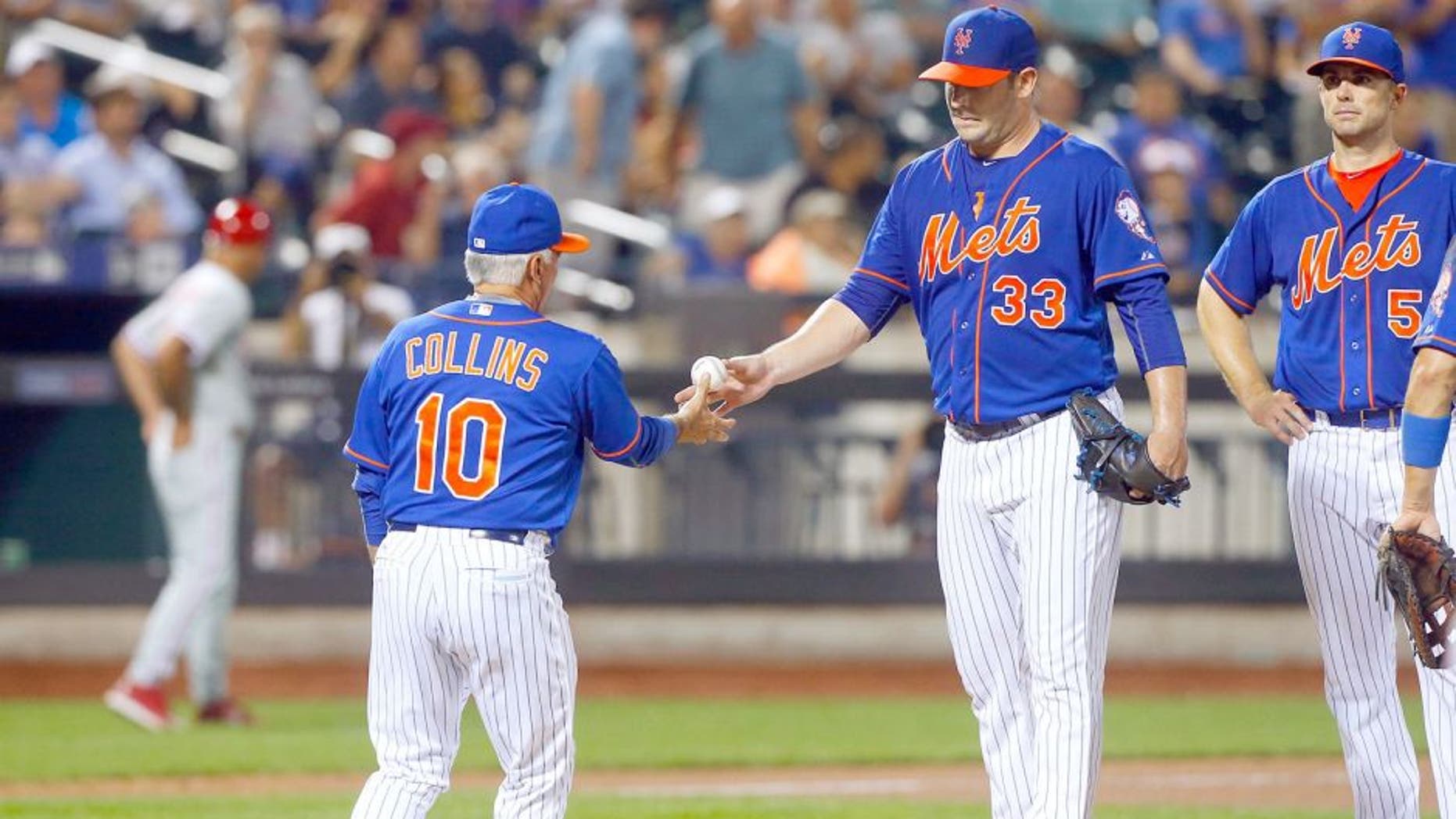 New York Mets fans are hardly the only ones irked by Matt Harvey's forced early exit from the Mets' 11-2 loss to the Yankees on Sunday.
A day after Terry Collins was required to prematurely pull Harvey from a dominant outing after five scoreless innings due to Harvey's usage limitations for the remainder of the regular season, the manager was still fuming about his discontent.
"Taking Matt out after five innings last night, was I disturbed? You're damn right I was disturbed," Collins said sternly on Monday. "But that's what it is. And so I did it. For the good of Matt, hopefully, and for the good of the organization and the future: that there's not an injury, that he is OK, and that he's going to come back."
The Mets' frustration with Harvey's restrictions mounted steeply when the team's bullpen imploded immediately after the right-hander was taken out of the game. They eventually lost by a score of 11-2.
"If it keeps us from winning the pennant, I'm not going to be very happy about it," Collins said of Harvey's constraints. "But it is what it is, and you have to adapt to it."
As he vented his frustration to the media, Collins stressed that Harvey is displeased about his limitations as well.