Hawks arena renovations feature Killer Mike barbershop, court-level club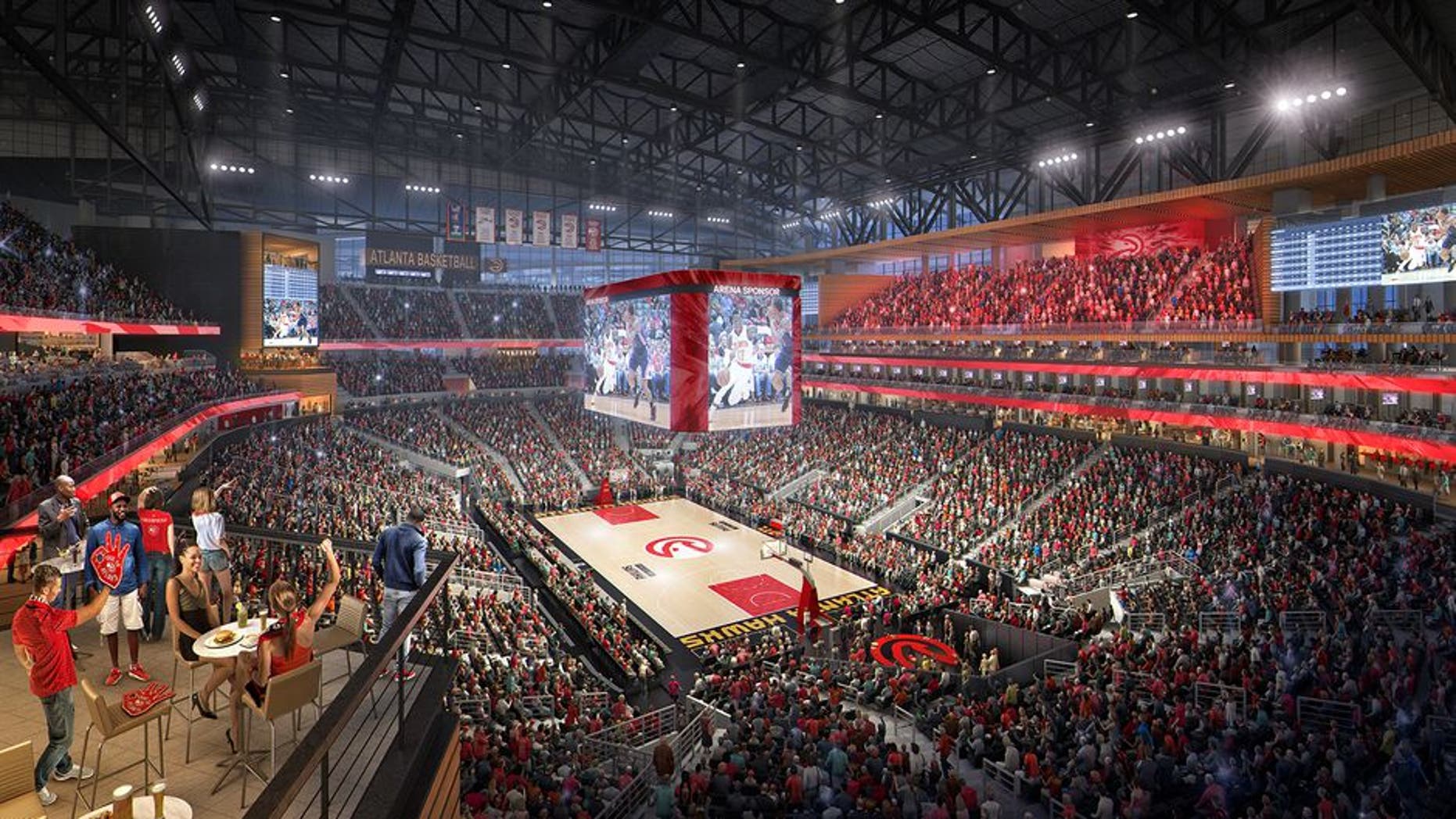 NBA basketball now includes golf swings, haircuts and the ability to socialize at the same sea level as the on-court action.
In the Atlanta Hawks' latest reveal of their sweeping $192.5 million renovations of Philips Arena the second-largest renovation in NBA history behind only Madison Square Garden they unveiled signature features of thenew-look home, including The Swag Shop, the recognizablebarbershop of hip-hop artist, activist and Atlanta icon Killer Mike, Topgolf suites and a restaurant and live-music venue from Grammy Award-winning artist Zac Brown.
The features will be linked by the arena's dramatically reimagined layout, an interconnected pathway inspired by the city's successful Beltline project.
We are beyond excited to see construction begin on the new Philips Arena. Every element of the arena under the roof will be brand new and designed with Atlanta and its vibrant communities in mind, HawksCEO Steve Koonin said in a statement. Every trip to the new arena will be a great night out and an unbelievable experience.
Then there's Hawks Bar: A PacMan-shaped club behind a basket giving fans access to court-level entertainment.
The refresh aimed to tap into Atlanta's thriving music and culture scene.
Im very happy that the front porch of the Hawks is going to be host to a SWAG Shop, Killer Mike said in a statement. It really is like a dream coming true because now kids are going to be coming down early just to hang out in my shop, buy a t-shirt, get a haircut and watch the game.
Added Zac Brown in a statement: Food has always been a passion of mine, from owning my own restaurant on Lake Oconee, to opening the Social Club. I love what food does for friends and family, it gives us all something to gather around and a centerpiece for the time we spend together. Im excited to open Zac Browns Social Club and to share it with all of Atlanta."