Hawaii Little Leaguers win US title, advance to World Series championship game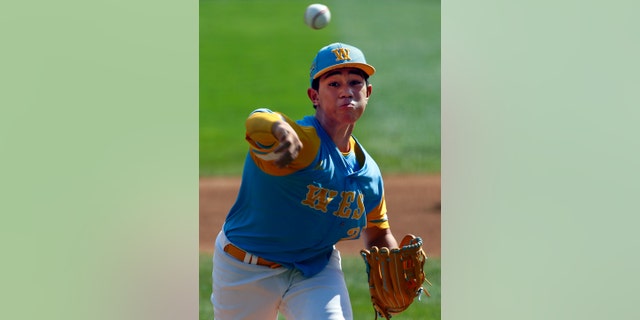 The state of Hawaii has had a rough summer, with volcanic eruptions and the effects of Tropical Storm Lane. But on Saturday, the state's champion Little Leaguers brought a welcome dose of good news.
Hawaii shut out Georgia 3-0 to win the U.S. championsip at the Little League World Series in South Williamsport, Pa. The win means Hawaii will play South Korea on Sunday for the world championship.
After notching his 15th strikeout to end Saturday's game, Hawaii pitcher Aukai Kea pumped his fists and let out a shout for all to hear.
"I just pitched my heart out."
"I just pitched my heart out," Kea said. "Did as best I could."
Kea's teammates sprinted to the pitcher's mound within seconds to congratulate their team's ace, hugging and pounding on him.
As his home state deals with record rainfall from Tropical Storm Lane 4,000 miles away from South Williamsport, Kea took full note of the fans' energy.
"When I was on the mound, I could hear them and I was like, 'That's why we're here. That's who we're playing for. We're playing for home, playing for Hawaii," Kea said.
With two outs, Hunter Nishina hustled to turn an ordinary bloop hit to shallow left field into a double. One batter later, John De la Cruz picked up his first hit of the tournament, breaking the deadlock by knocking a single to right center.
"We always talk about how it's 'We over Me,' and he did what we needed to score a run," catcher Bruce Boucher said, referencing the slogan that appeared on the back of the Honolulu team's jerseys during its run to South Williamsport.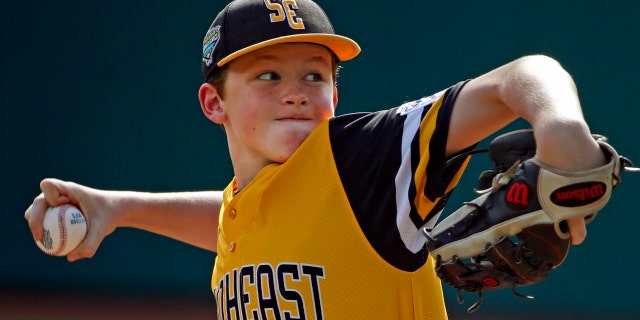 Hawaii used another two-out rally to add the game's final two runs in the fifth, on an RBI triple from Boucher, followed by Jace Souza's run-scoring single.
While Georgia played Hawaii tighter than any other team in the tournament, it was held scoreless in all 17 innings played between the two teams at the double-elimination tournament.
With two singles in Saturday's contest, Georgia shortstop Tai Peete was the only player who mustered any sort of success in either game the team from Peachtree City faced Kea. Peete, one of the standout players in the entire tournament, was hugged by members of Hawaii's team during its celebration.
"He's a cool guy," Kea said. "We just tried to pick him up because that's what friends do when others are down."
Hawaii manager Gerald Oda agreed. "That whole Georgia team are great kids," he said. "We call it Aloha spirit, they call it Southern hospitality."
In 2005, Ewa Beach became the first team from Hawaii to win the Little League World Series, Honolulu's KHON2-TV reported. Three years later, Waipio won the title.