Has Paul Pogba been good enough for Manchester United?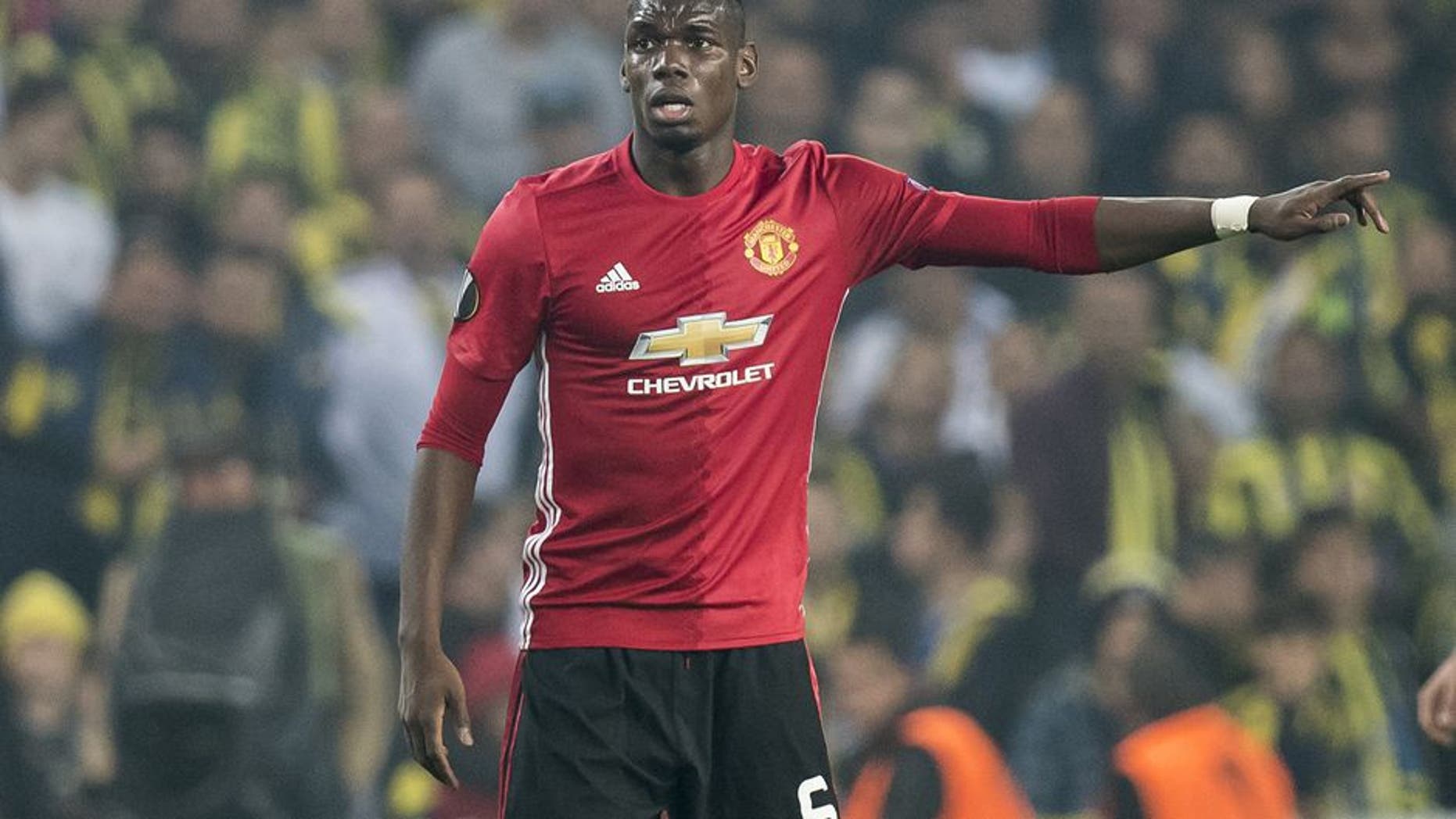 Paul Pogba'severy move has been scrutinized since his world record transfer to Manchester United over the summer. Everything from his goalscoring record, to his defending ability, to his celebrations and Instagram posts has been criticized. He's been a fixture in United's midfield since his arrival, but the Red Devils currently sit in sixth place in the Premier League, and they're staring at the very real prospect of missing out on the top four, and not qualifying for Champions League.
With that type of failure on the horizon, fingers were always going to be pointed, and many of them are being jabbed in Pogba's direction.
He's scored goals, he's added assists, but according to the critics, he hasn't done enough.
Do they have a point? Has heunderperformed this year, or is he simply being held to an impossible standard?
Since joining United for a record fee of 105 million, Pogba's scored seven goals and added four assists in 43 matches. He's played alongside a rotating cast of characters in Jose Mourinho's midfield, lining up beside different combinations of Ander Herrera, Michael Carrick and Marouane Fellaini, as Mourinho waffled between his favored 4-2-3-1 formation and the 4-3-3 framework he eventually switched to late in 2016. Through the changes, Pogba has beenthe only constant, with the Frenchman missing just three league games so far this season.
As consistent as his face in United's starting lineup has been, Pogba's performances haven't always been so steady this year. He was shaky early on in the season, putting in some extremely poor performances under the brightest lights, struggling in his early days in games against Manchester City, Liverpool and Chelsea, and even against smaller sides like Watford.
Since those early days though, Pogba'sbecome one of United's most dependableplayers. He's completed more passes than any other player than Jordan Henderson in the Premier League. His four goals aren't a strong haul by any stretch of the imagination, but despite his meager goalscoring record this season, he can claim to be more unlucky than good, having hit the post a ridiculous eight times this year.
Still, with the price tag attached to his name, both supporters and critics expect better, and Pogba knows it.
People talk about the mountain of the transfer," he said in a press conference ahead of United's Europa League tie against Anderlecht (Thursday, 3 p.m. ET on FS1). "People are looking me, saying: Pogba should score goals, Pogba should do this. Sometimes if I can make the team win, I will do it. If I was scoring the goals that hit the crossbar, I dont think people would speak like this. But its football. We just enjoy it, we love it.
Pogba's skill set is so unique, he can't be put in a single box. He's a freak athlete with nearly unmatched technical ability, and as such, he's often expected to be able to do it all. It's one of the biggest reasons he's so widely criticized, and he's painfully aware of that fact. Every single one of theprevious world record signings were attacking players, so it was easy to judge them -- goals. As a box-to-box midfielder, it's much more difficult to weighPogba's contribution.
The press are expecting me to be a defender, a midfielder and a striker I just have to focus on my job," he said.
The people are looking at me, they judge me [on] not scoring goals and stuff like this. The transfer [fee] is something else and on the pitch is something else. Im doing a job. I give some assists to some people and they dont score it can happen. Nobody talks about this but its fine."
Take a look at any Pogba highlight compilation this year, and you'll see he's right. It's happened time after time this season -- brilliant Pogba pass leads to squandered Manchester United chance.Pogba's right amongst the league's best, averaging two key passes a game in the Premier League, but he's only got three assists to his name this season.
Something doesn't add up.
Judging Pogba's performance will always be a tough task. A player with his incredible all-around ability will always be held to a higher standard, whether it's fair or unfair. Add in a world record transfer fee, his larger-than-life personality, and love for social media, and the goalposts get moved even further away, without him even stepping on the pitch. The fact that Manchester United are sitting in sixth, and Pogba's numbers don't look great make it even more difficult to parse out exactly how Pogba should be measured.
If you ask Pogba though, he's doing just fine.
"I feel great, to be honest," said the 24 year old midfielder. "We won two trophies. Obviously I want to do better, you can always do better.
"But I can say I am doing good, the team is doing good and we are looking forward as well to win the Europa League. We are trying to, we are going to fight for the top four.
"We can forget about the transfer fee. It's in the past. I think about the pitch, I think about myself doing good on the pitch, doing good for the team and that's it."
If we forget about numbers and simply go by the eye test, Pogbaisdoing just fine.
The midfielder been one of the few players United could depend on, and he's helped to carry a substandard squad throughout the season despite arguably playing a role he's largely unsuited to for much of the campaign. Expectations may be through the roof for the (sort of) first-year United man, but in terms of real, achievable goals, he's largely been exactly what the Red Devils needed, and he's only getting better.
Pogba may not be scoring hat tricks every weekend and winning matches for United singlehandedly, but like he said, he's doing his job.
So why the criticism?
Just "doing the job" isn't enough for a player with the kind of talent Pogba has. Pogba's the type of player who can literally do it all, and when he puts in an average performance, it's disappointing. Even thoughhe'ssteadily improved this season, and started to take on more of the responsibility that comes with his ability, he still hasn't shown his otherworldly talent enough to be called a resounding success.
Manchester United paid a world record fee for a world beater, but he hasn't showcased that on anywhere close to a regular basis yet. The criticism has been wildly over the top at times this season, but much of it does ring true. Pogba's often disappeared from games, he's squandered chances in front of goal, and he hasn't been the domineering all-around presence he has the potential to be on a game-in-game-out basis. To put it simply, this season Pogba's been very good, butthe expectation -- and what United need -- is for him to be great.
Ifthis wasany other player, it would be a very different conversation, but we're dealing with Paul Pogba here. The criticism of him may not be fair, but he can be better. And as long as there's room for better, the most expensive player in the sport won't be free of criticism.