Harvey-displaced Houston Astros lose 'home' game in Florida
Major League Baseball's Houston Astros were the "home" team Tuesday night against the Texas Rangers. But the game was played far from Houston.
Because of Hurricane Harvey – and a dispute between the two Texas teams about where to relocate this week's three-game series -- the game was played at Tropicana Field in St. Petersburg, Fla., the home of the Tampa Bay Rays.
The Rangers came away with a 12-2 victory in front of about 3,400 Florida fans who paid $10 for tickets to the quickly arranged game.
The two Texas teams will play again in St. Petersburg on Wednesday and Thursday.
The Astros and Rangers announced prior to Tuesday's game that proceeds would go toward Harvey relief efforts. In addition, the Astros' team owners and the club's Astros Foundation announced plans for a $4 million donation to Harvey relief.
The Rangers pledged $1 million.
But apparently, donations for Harvey victims were all the two Texas teams could agree on this week. The Astros hoped to simply move this week's games to Arlington, and then move some Arlington-scheduled games in September to Houston.
However, while the Rangers were OK with hosting this week's relocated games, they didn't want to lose the September home games in the process.
"We didn't feel it was right to give our fans 24 hours' notice that their tickets in late September were now good this week," Rangers general manager Jon Daniels told the Fort Worth Star-Telegram. "We were willing to play this series anywhere the Astros and MLB wanted, including here in Arlington."
The Rangers' stand attracted some criticism on social media, including from Astros pitcher Lance McCullers, who tweeted that his team's cross-state rival should be "absolutely ashamed" of themselves.
"Greed never takes off days, apparently," McCullers tweeted Monday, after it was revealed the Rangers wouldn't give up their September homes games.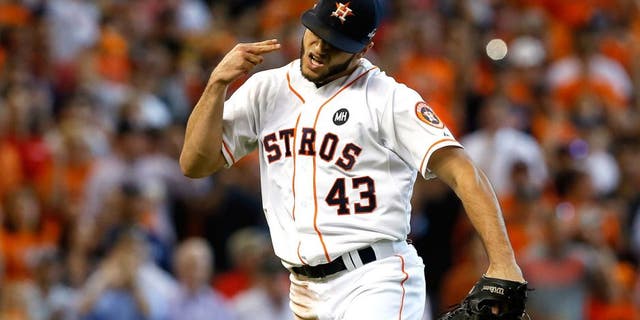 Meanwhile, a decision on whether the Astros will host the New York Mets in Houston or St. Petersburg will be made later this week, Major League Baseball said on its website.
The Associated Press contributed reporting to this story.