Harrison: Steelers defense was like Burger King against Bills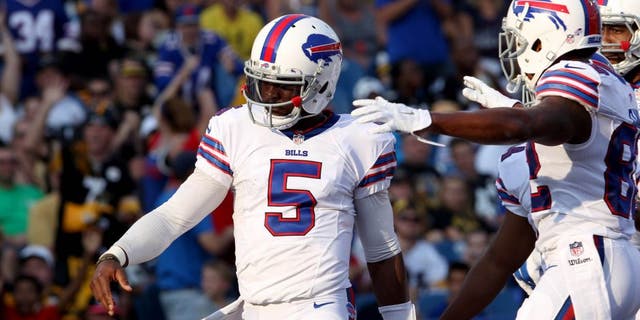 After Saturday's dreadful defensive performance against the Bills, veteran linebacker James Harrison had Whoppers on his mind.
"[Saturday] was a horrible performance," Harrison said via the Observer-Reporter. "It was like Burger King. They were having it their way and we were serving it to them."
The Bills' four quarterbacks combined to go 30-of-33 for 395 yards and three touchdowns in the 43-19 win. Starter E.J. Manuel led the team to the end zone on Buffalo's first two possessions as the Steelers were gashed for two big plays. Fred Jackson rushed 41 yards on their first play from scrimmage before finishing off the drive with a 1-yard touchdown. Manuel then hit tight end Charles Clay for a 67-yard score on the next series.
The Steelers were without starters Lawrence Timmons, Mike Mitchell and Stephon Tuitt, and head coach Mike Tomlin pulled most of the first unit after the first drive. Tomlin compared some of his players to zombies. Nevertheless, Tomlin was not pleased with his defense's effort.
"Usually, I'll reserve judgment until after we've watched the tape. But it doesn't require a lot of tape study to kind of analyze some of the things that were issues in that performance," said Tomlin. "As we push through to the end of this, I'd like to see the arrow pointed up and them fighting for jobs. Some of those guys, quite frankly, looked like walking dead."
It's unlikely any starters will play in the team's preseason finale against Carolina, meaning the Steelers will head into the regular season opener against New England having played roughly one full quarter with all 11 of their projected starters on the field at once.
h/t: Observer-Reporter