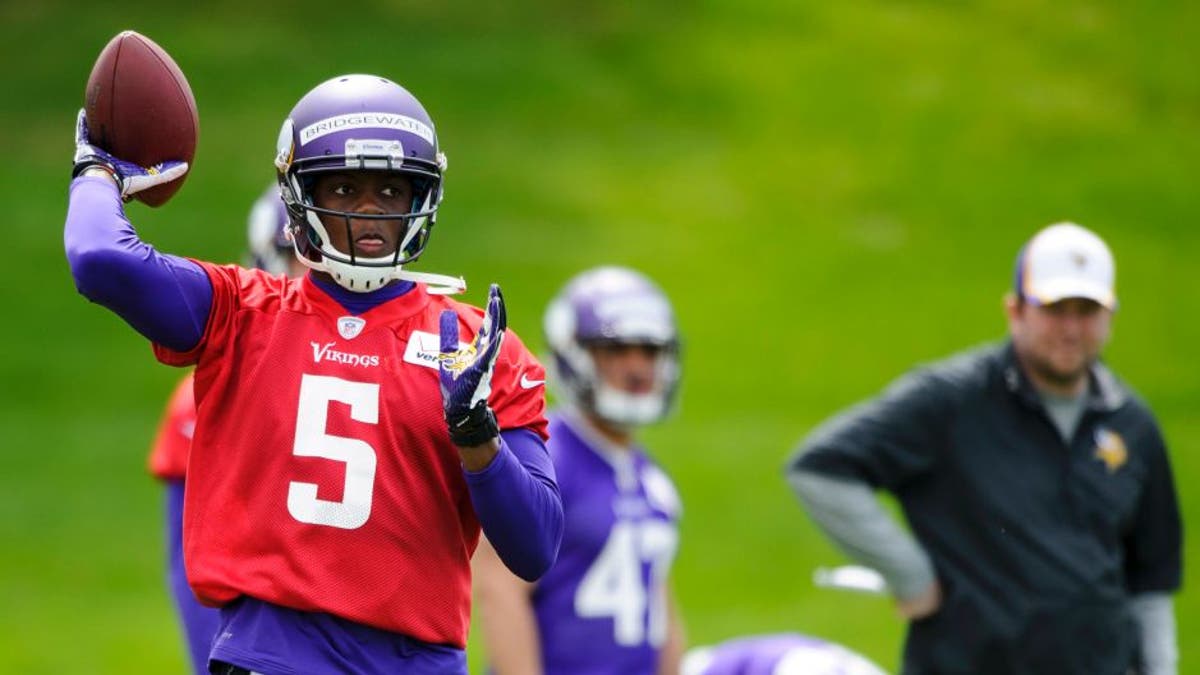 Although Minnesota Vikings quarterback Teddy Bridgewater played pretty well as a rookie, he finished his first season with plenty of room to improve. Now in his second NFL training camp, Bridgewater is already showcasing some key tweaks he's made.
One particular improvement has caught the attention of safety Harrison Smith.
"He's taken it a step further this year with his eyes," Smith said, via Pete Prisco of CBS Sports. "He looks guys off in the secondary. If there's one of us in the middle, he will move him out and open up the spot. You don't see many guys his age doing that. He's already thinking, looking and finding out where we are and then using his eyes. When he came in last year as a rookie, he was so far along. But this is really taking the next step."
Bridgewater is quickly adapting to the NFL game, after being selected 32nd overall in the 2014 NFL Draft. As Smith mentions, the 22-year-old quarterback is already displaying veteran traits and using them to fool defenders.
With Bridgewater under center for a second season, the Vikings should field a vastly improved offense in 2015.
(h/t CBS Sports)