Harbaugh says Akers will remain starting placekicker for 49ers Saturday against Green Bay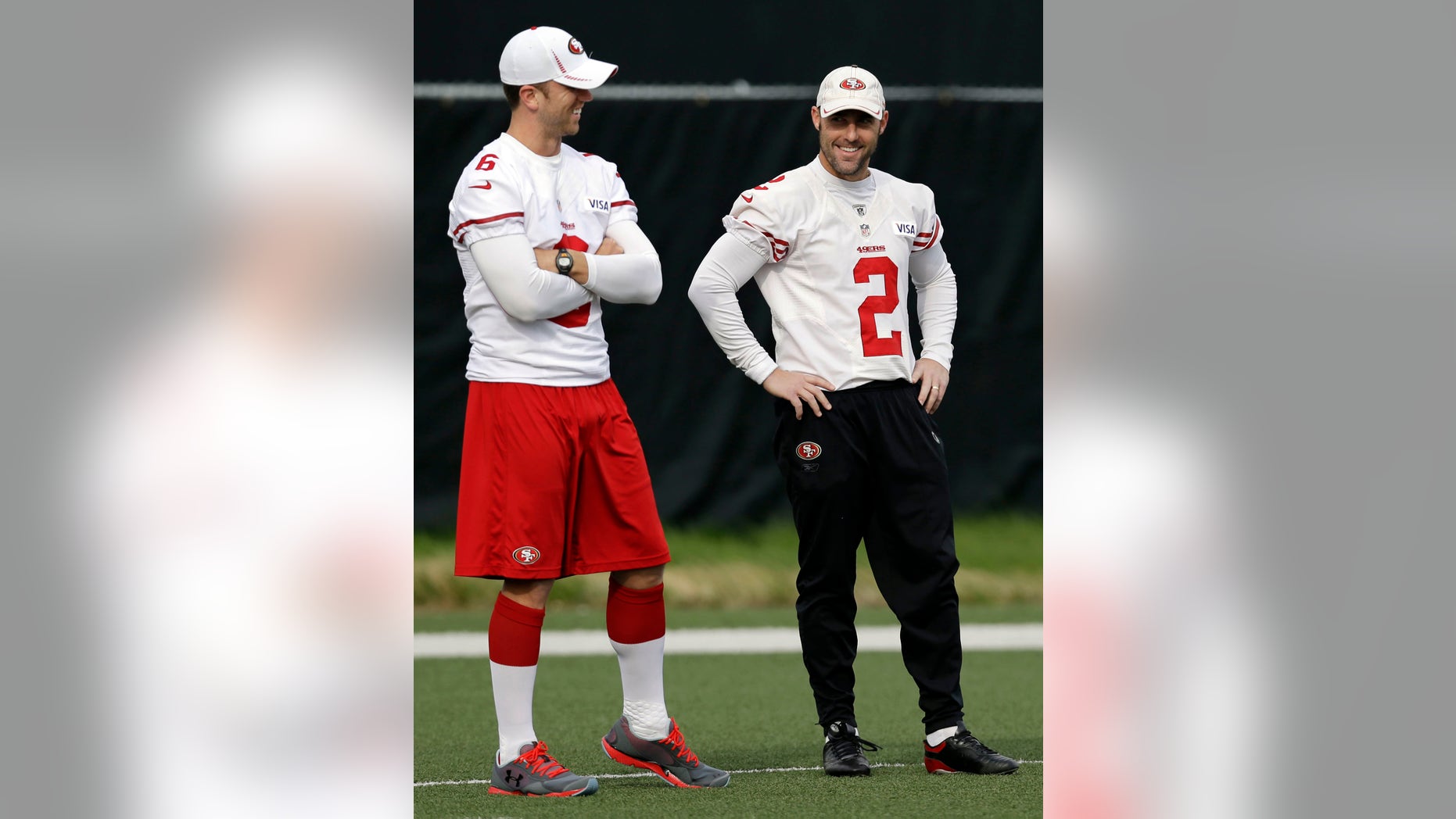 SANTA CLARA, Calif. – David Akers is keeping his job as San Francisco's starting kicker. For now, anyway.
Jim Harbaugh made the announcement after practice Thursday, two days ahead of the 49ers' NFC divisional playoff game against the Green Bay Packers (12-5) at Candlestick Park.
The 49ers signed Billy Cundiff on Jan. 1 to compete with Akers, a 15-year veteran who has struggled this season while making only 29 of 42 field-goal attempts. Akers revealed last week he underwent double hernia surgery last February.
Cundiff, who missed a potential tying 32-yarder that kept Baltimore and Harbaugh's big brother, John, from reaching the Super Bowl last season, will remain on the roster.
Harbaugh said he isn't likely to be among the active players Saturday.
___
Online: http://pro32.ap.org/poll and http://twitter.com/AP_NFL