Harbaugh: Ravens will 'talk about' adding Jacoby Jones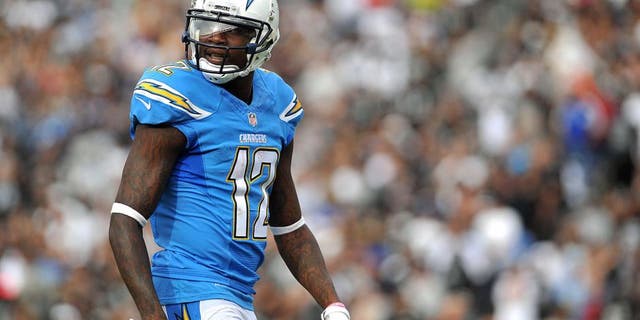 The Baltimore Ravens could use all the receiving help they can get, but does that mean they would look into their recent past for a present solution?
Jacoby Jones was released Tuesday after eight underwhelming games with the San Diego Chargers. Ravens head coach John Harbaugh said he was unaware of the news when Jones' name was brought up during his press conference Wednesday.
"[This is] the first I've heard of Jacoby's situation," Harbaugh said via the team's official website. "I would assume that's something we would talk about today a little bit and see where we're at."
The Ravens signed Joe Morgan on Wednesday to help fill the huge void left by Steve Smith's season-ending Achilles tear, making it even less likely they would pursue Jones. Jones made zero impact in the Chargers' passing game and he totaled -4 yards on five punt returns. He also averaged just 21.4 yards per kickoff return, his worst output since his rookie season in Houston.
Jones' propensity for drops and fumbles already had him falling out of favor in Baltimore last season. He would obviously come a lot cheaper than he was last season, but a roster spot is probably too precious to spend on a declining player like Jones, regardless of his history with the franchise.