Hands to yourself! Miggy, Altuve take turns untucking each other's jerseys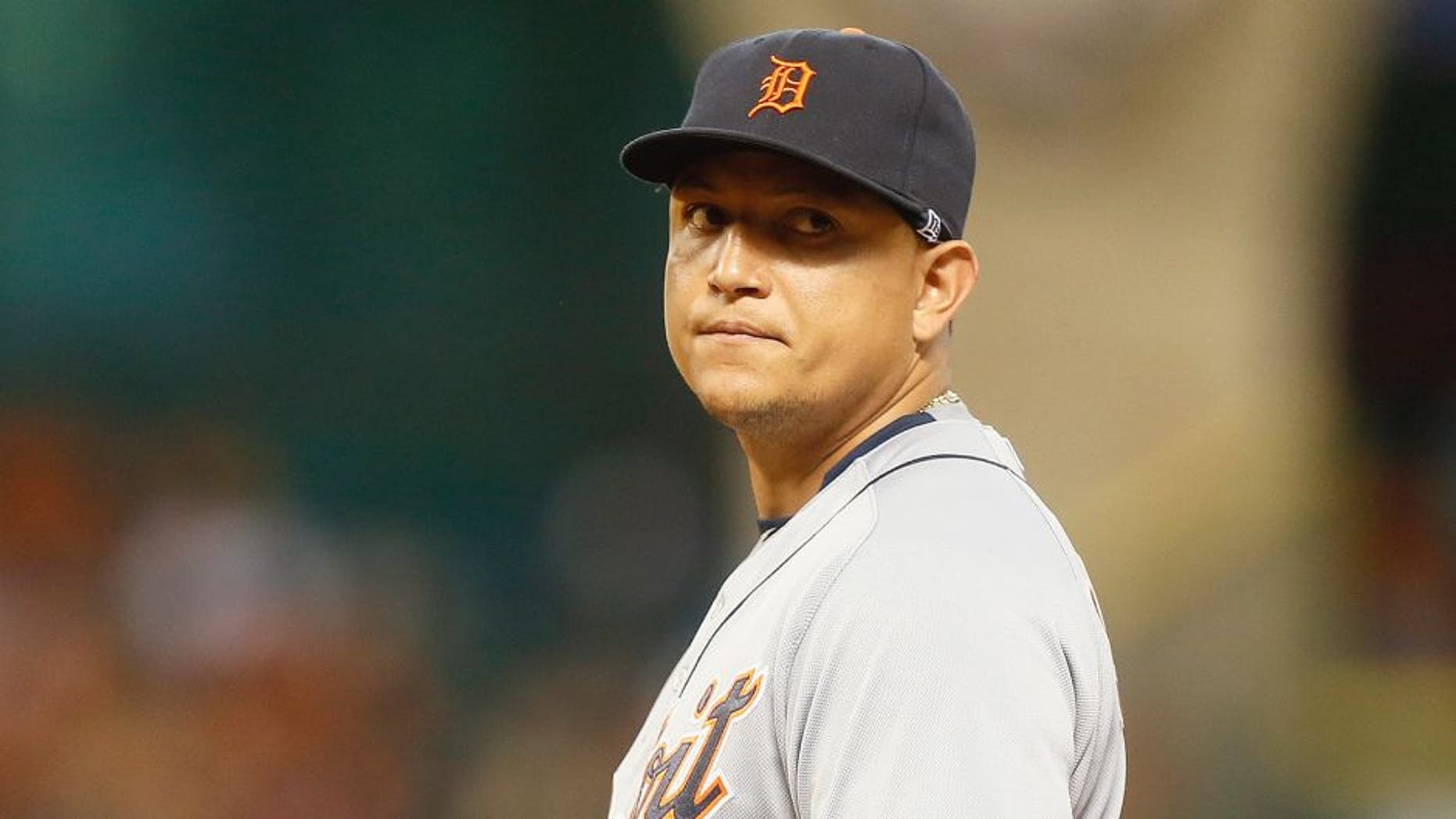 Miguel Cabrera returned to the Detroit Tigers' lineup Friday after missing six weeks with a calf injury.
And it was obvious that he missed messing around with opposing baserunners at first base.
When Astros second baseman Jose Altuve reached base in the third inning, he exchanged pleasantries with Cabrera, who then sneakily reached over and untucked Altuve's jersey.
A flummoxed Altuve called timeout to tuck in his jersey and plan his revenge. As he stepped off the base to take his lead, Altuve tugged Cabrera's jersey loose.
Advice to opposing hitters: Just hit doubles.