HAMMOND: Harvick Leads Group As Burton Hits Snag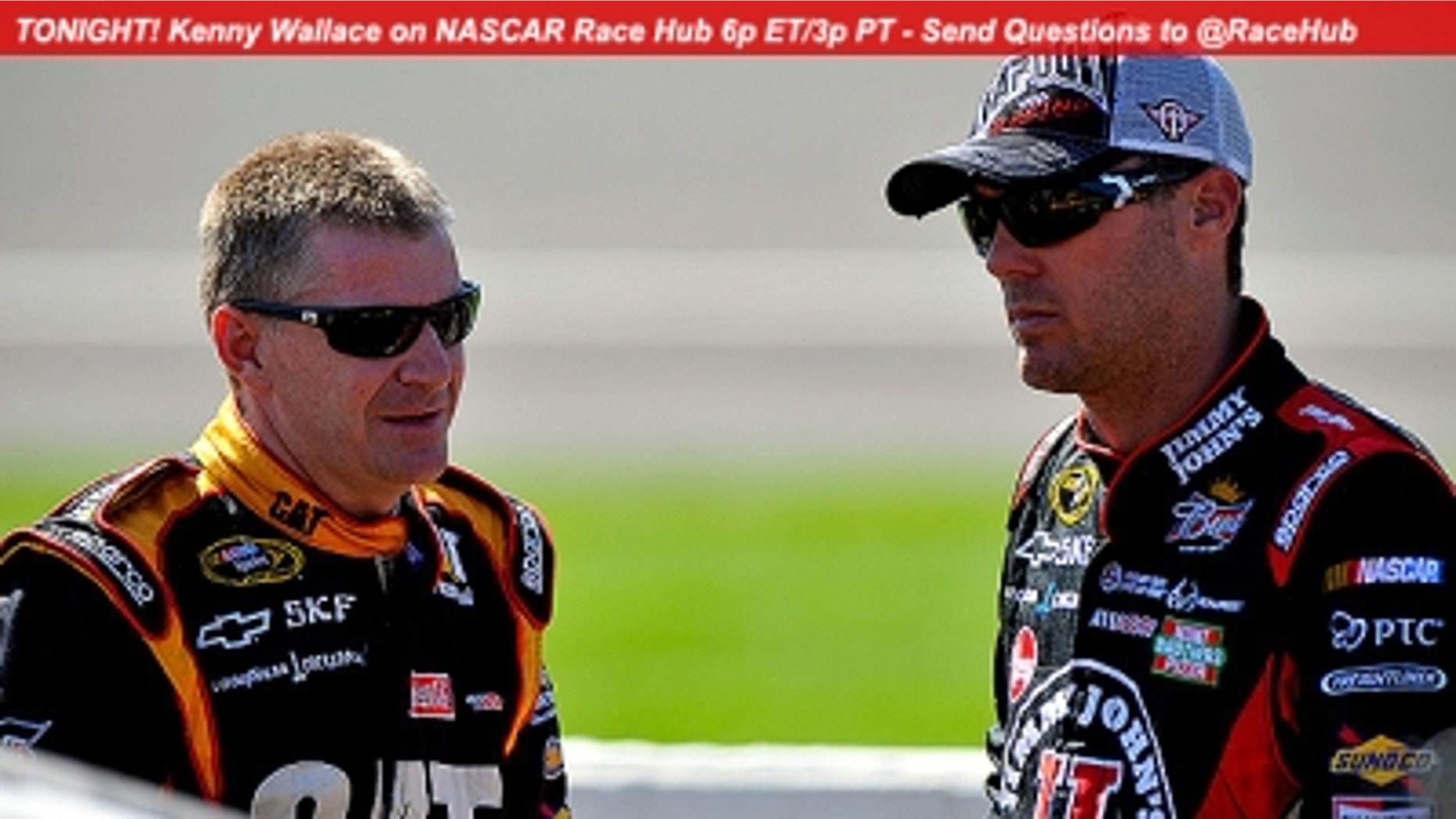 I think it would be safe to say that so far, 2012 has been a very frustrating year for Richard Childress Racing.
The organization made a bunch of changes during the offseason. Team owner Richard Childress was trying to upgrade the teams of Jeff Burton and Paul Menard and trying to upgrade from what had happened in 2011. The organization also felt that with Clint Bowyer's team going away entering this season, that reducing back down to only three teams would prove beneficial in the NASCAR Sprint Cup Series this year.
Don't get me wrong — overall, Childress had a good 2011. In addition to the changes made internally at RCR, driver Kevin Harvick closed down his Camping World Truck teams as well as his Nationwide program. The belief is that would take some pressure off Kevin and keep him more focused on the much bigger prize of a NASCAR Sprint Cup championship.
Unfortunately, things just haven't materialized. Sure Kevin is again in the top 10 in points right now, but he has no wins, no poles and only two top-five finishes and five top-10 finishes in nine events. Menard is 14th and Richmond cost Burton three more spots as he dropped to 20th in the points.
You just know that out of the nine races so far, RCR expected to have won a couple of races by now. Historically, after making changes to the teams, Richard has given them time and a chance to figure stuff out.
One of the big things I am interested to see is how Richard handles the situation with his pit crew fighting this past weekend at Richmond. I know Richard doesn't condone this type of action, especially after what happened between him and Kyle Busch last year. He knows how this type of stuff makes our sport look.
Sure, we all love the Wild West mentality of settling things. It's one thing to settle something when someone else starts it. It's a completely different thing to be the one that starts it. That just doesn't fly in this day and age. I think the team realizes its people were out of line and it might all be stemming from frustration within these different camps.
Trust me, Richard Childress is very much old school, but he is a very smart businessman, so he's not going to put up with it. I truly believe he will take the necessary steps to get the teams going in the right direction. Richard sees the big picture. We all do.
He has three NASCAR Sprint Cup teams now plus two young kids, who just happen to be his grandkids, rising quickly through the ranks. Anyone who doesn't see the future is blind in this case. Is it going to happen tomorrow? Absolutely not, but we know he has always liked having a fourth team and would like to get back to that. The balancing act is trying to keep the momentum going with the existing three teams, get them running better while at the same time planning for the future.
Points are points and wins are wins, so you have to take advantage of what is in front of you. The good news for Richard Childress Racing is this weekend we are in Talladega. We all know how strong the organization's restrictor-plate engine program is and how well his drivers perform on these superspeedways.
It's sort of like what we saw from Joe Gibbs Racing Saturday night. Kyle Busch has been off to a slow start and up until the other night hadn't won a NASCAR Sprint Cup race all year. However, Richmond has been Kyle and team owner Coach Joe Gibbs' house with the organization winning three consecutive Sprint Cup races there.
Well guess what? Now the record books show it is four consecutive spring races it has won and Busch's group got the jump-start it needed for its team. Does it totally get it out of the woods? It does not, but it definitely puts Busch and his team further into the 2012 Chase for the Sprint Cup picture than it does out.
My point is this is exactly the way Talladega should be looked at for all three of Richard Childress' teams. They all have the capabilities and the cars to get it done if they can get themselves in the right position and, like always at tracks like this, avoid the Big One.
It could easily calm the waters and get a lot of positive momentum going in the shops of RCR if one of them could win Sunday at Talladega and the other two teams perform well. Again, points and bonus points are what it is all about in our sport and quite honestly, just like in any professional sport, wins have a way of curing a lot of things.
With the way the points system is and how NASCAR made the changes to the Chase format in 2011, it definitely is not the time to hit the panic button at RCR.
In years past it was points, points and more points to get to the top. Now with the new Chase format, it's all about wins, wins and more wins. You could literally go late into the summer, put two wins on the board and as long as you are in the top 20 in points by the time the race at Richmond in September is over, well you will find yourself in the 2012 NASCAR Sprint Cup Chase.
That makes your whole world get right in a hurry.
The key right now is just to get focused and not worry about hitting the panic button. A good example of what I am talking about is Jamie McMurray. He put three wins, four poles and twelve top-10 finishes on the board in 2010. Darn good year, right? Well that was under the old configuration and Jamie didn't make the Chase.
So despite winning the Daytona 500, the Brickyard 400 and the fall Charlotte race, his team viewed its year as unsuccessful because the team failed to make the Chase. If Jamie were to win three races this year, he would be solidly locked into one of those two wild-card slots if he wasn't already in the top 10 in points.
With the new Chase configuration and a year under their belts using it, the teams all know and understand there's a formula or template to use now and that's the reason you don't push the panic button. What you do is hit the Turbo Boost button and go into win-at-all-cost mode.
Like Junior Johnson used to tell Darrell Waltrip and me all those many years – "Just get the wins and the points will come." Or if you don't believe that, just go ask Tony Stewart about how his 2011 season turned out.