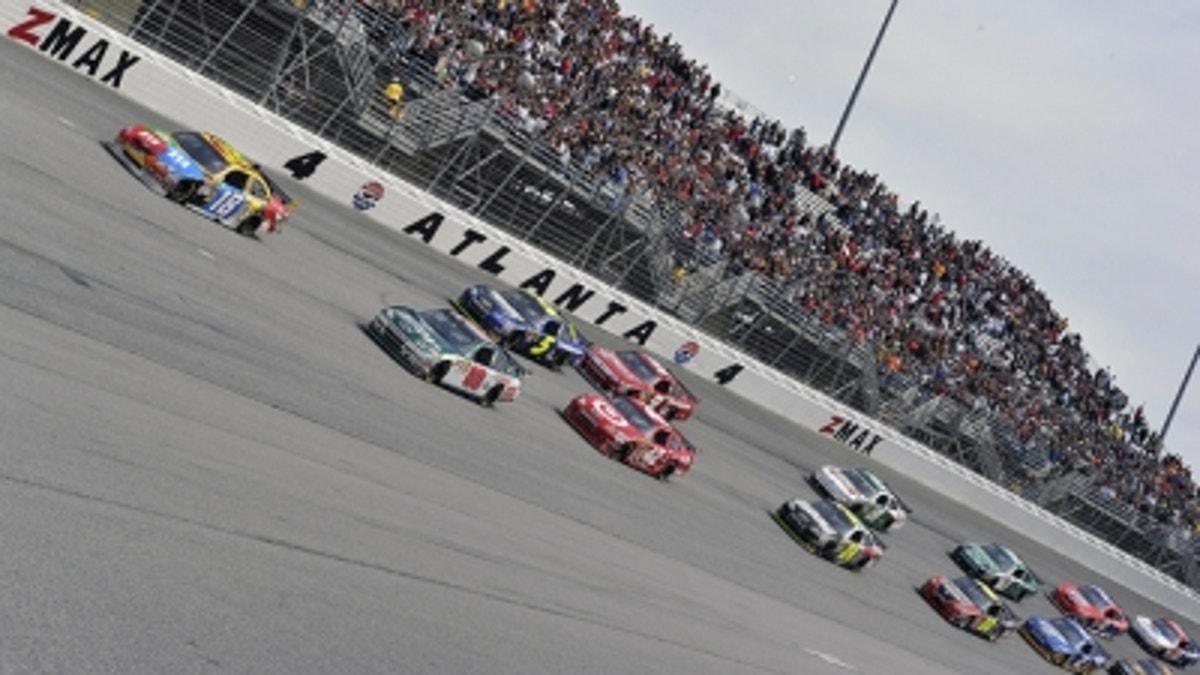 So we leave the short track of Bristol Motor Speedway behind and now head to the 1.5-mile fast Atlanta Motor Speedway for the Labor Day weekend.
There are a few guys that I am going to be keeping my eye on this weekend.
Brad Keselowski is the first that comes to mind. I think he will be strong at Atlanta. Carl Edwards has his back to the wall and has to win to even possibly make the Chase for the Sprint Cup. You have Jeff Gordon rolling into Atlanta with momentum on his side, plus this has always been a good track for Jeff.
He is in somewhat the same boat as Carl, even though Jeff already has a single win. Jeff needs that second win to move past all the other single-win drivers and put him into position to get that second wild-card spot.
On the other end of the points and Chase spectrum is Jimmie Johnson and that Lowe's team. With Atlanta being the headquarters for Home Depot, you just know that No. 48 bunch would like to pull off the win there and rock the Home Depot folks' world.
Really it could be anybody's race at Atlanta. There are guys securely in the Chase that can afford to gamble to try to pull off a win and get those three extra Chase bonus points that will be awarded when the field is set after the race at Richmond International Raceway. Then you have guys, like the ones we mentioned above, that have one win and desperately need another to all but guarantee them a Chase spot.
If that isn't enough, then there is the group of drivers who still haven't won a race this year. A win this weekend then vaults them into the Chase equation leaving only Richmond next Saturday night as their last possible shot of making it into the title-determining field.
The thing I like about Atlanta is it's big and fast, but you have multiple grooves to run on. The racing surface has aged, which at times makes it hard to keep grip on. If you are a driver that likes to slide around and go fast, then Atlanta will be your cup of tea.
It really is a great place to race and I hate the fact we don't race there more.
In addition, the race being run on a Sunday night makes it fun. It makes it unique, similar to running the Coca-Cola 600 at Charlotte Motor Speedway in May. I know there are probably some fans wishing the race was on a Saturday night so that they could use Sunday to get home and then enjoy their Monday off for Labor Day. It is what it is, however, but it should be an exciting show.
What happens and comes out of Atlanta Sunday night is going to set up for some panicky drivers for Richmond next Saturday night. As a fan, one of the enjoyable parts is watching how these drivers and teams handle the pressure of Richmond week, especially those that are on the outside of the Chase but still have a mathematical chance of making it in.
Richmond will be one of the most unique races, I believe, we have seen, not only this year but in quite a few races there. The mentality for those panicky teams and drivers will be simple – swing for the fence. You have to make it happen. Their preparation, their practice and especially how they qualify will be extremely important.
These drivers and teams will definitely be earning their paychecks these next two weeks. Whoever does wind up getting that final spot in the Chase, that is one driver I definitely want to keep my eye on.
I want to see if they are physically and emotionally spent from putting all the effort into making the Chase so that once it's started, there's nothing left in their collective tanks.