Hall of Fame jockey Victor Espinoza suffers fractured vertebra after horse dies during workout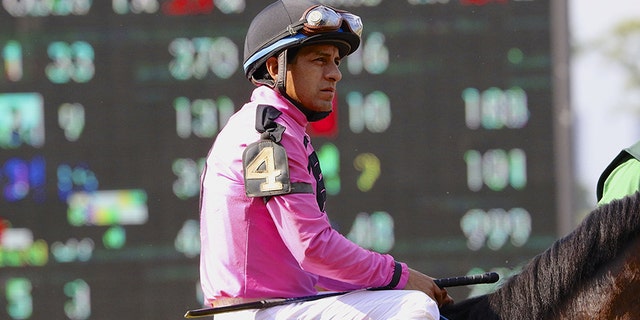 Hall of Fame jockey Victor Espinoza suffered a fractured vertebra Sunday when the horse he was riding suffered a fatal heart attack and collapsed at a California racetrack.
The horse, Bobby Abu Dhabi, suffered the heart attack during a morning workout, Del Mar racetrack officials said. Espinoza was tossed from the horse, and laid motionless for several minutes before he was fitted with a neck brace and transported to a hospital.
In addition to the fractured vertebra in his neck, Espinoza's agent, Brian Beach, said the jockey suffered a "stinger" to the left shoulder and arm. Doctors expect a full recovery, Beach said.
Espinoza suffered no paralysis or other broken bones, Beach said, adding "it looks like we dodged a bullet."
"He has regained about 50 percent of the feeling already. Doctors are optimistic he'll fully recover fairly quickly," Beach said.
Espinoza rode American Pharaoh to the Triple Crown in 2015 and nearly won it with California Chrome in 2014. He was only the sixth jockey in history to win the Kentucky Derby and Preakness Stakes in consecutive years.
Bobby Abu Dhabi was training for the Bing Crosby Stakes next Saturday.
The Associated Press contributed to this report.